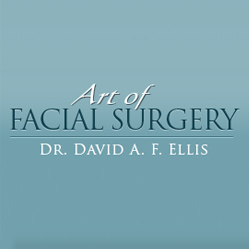 Toronto, ON (PRWEB) February 28, 2015
The noted Toronto plastic surgeon Dr. David Ellis from the Art of Facial Surgery was recently featured in the January/February 2015 issue of Elevate magazine. On page 82 of the magazine, Dr. David Ellis was featured in an article entitled "Get the Look: Kim Cattrall. He discussed the various cosmetic enhancements that Kim Cattrall has possibly undergone to maintain her youthful appearance and skin.
"Her forehead is smooth without horizontal lines or frown line creases, which can be achieved by getting Botox." discussed Dr. Ellis. "Generally with age, the upper and lower eyelids have excessive skin and fat, yet Cattrall does not, so she may have had an eyelid lift, also known as a blepharoplasty. Finally, Kim's beautiful, full cheeks show clues of mid-face implants or injectable fillers. Overall, Kim looks amazing at 58 years of age."
Elevate Magazine has been a top Canadian source of cosmetic enhancement and anti-aging for the past thirteen years. This is the second time that plastic surgeon Dr. David Ellis from the Art of Facial Surgery has been featured in the magazine. Over the past several years, Dr. David Ellis has been featured in several magazines and news sources including Fashion magazine, the Toronto Sun, and Revive magazine. He is proud to be apart of the various media communities and hopes to educate the public on the various cosmetic enhancement procedures that are available today.
Dr. David Ellis is a professor in the Department of Otolaryngology at the University of Toronto. Along with his private practice the Art of Facial Surgery, Dr. Ellis also teaches Facial Plastic Surgery at the University Health Network in the Toronto General Hospital. He specializes and limits his practice to Plastic, Cosmetic, and Reconstructive Surgery of the face, head, and neck. Dr. Ellis is the previous President of the Canadian Academy of Facial Plastic Surgery and is currently on the board of the American Academy of Facial Plastic & Reconstructive Surgery.
Find out more information about Dr. David Ellis and the Art of Facial Surgery by visiting his website directly at http://www.ellisplasticsurgery.ca.
To schedule an interview with Dr. David Ellis, contact his office directly at 416-229-1050.