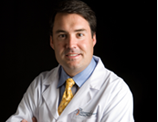 Mequon, Wisconsin (PRWEB) February 27, 2015
Dr. Andrew Campbell, one of the Midwest's top facial plastic surgeons, is pleased to announce the expansion of Quintessa Aesthetic Center with a third location now open in Delafield. Quintessa has begun seeing patients on February 18, 2015.
According to Dr. Campbell, the new Delafield location will offer a variety of state-of-the-art surgical and non-surgical procedures for patients, including: Botox, filler injectables, micro laser peels, chemical peels, microdermabrasion, ProFractional Laser, Broad Band Light, YAG laser for vessels, laser hair removal, skin resurfacing, Ultherapy and in-office procedures, such as eye lifts and facelifts. Dr. Campbell also will consult in Delafield for more advanced surgical procedures, such as endoscopic browlifts, deep plane facelifts and rhinoplasty.
"Quintessa Aesthetic Center, home of Campbell Facial Plastic Surgery and Quintessa Medical Spa, will offer state-of-the-art technology, aesthetics and in-office surgical procedures in a spa-like environment," said Dr. Campbell. "Located in the heart of Delafield, Quintessa is within close proximity to the highway, yet secluded with its private patient entry."
Dr. Campbell added that his decision to open a third location came as a way to satisfy Quintessa Aesthetic Center's growing patient base, while expanding Quintessa's revolutionary technology and customized treatment plans to patients in Delafield and the Lake Country. "We're bringing a talented team of medical experts that are wonderful to work with to Delafield," stated Dr. Campbell. "We love what we do and we're great at it - our priority is building a relationship with you and becoming your beauty partner for life. We can't wait to meet you to discuss customized, anti-aging treatment options that deliver real results and look natural."
Delafield Quintessa Aesthetic Center will be open from 9:00 a.m. to 5:00 p.m. on Monday, Tuesday, Wednesday and Friday. Dr. Campbell and his expert staff will offer extended hours on Thursday's from 9:00 am to 7:00 pm to consult and treat patients for their added convenience.
Double board certified by the American Board of Facial Plastic and Reconstructive Surgery and the American Board of Otolaryngology, Dr. Campbell maintains an international reputation for his work. Dr. Campbell has served patients from all over the world over the past 16 years who seek out his non-surgical and surgical facial rejuvenation treatments. Currently, he sits on the board as a director of the American Academy of Facial Plastic and Reconstructive Surgeons and chairs the national committee on emerging trends and technology.
Dr. Campbell is known for staying up-to-date on the latest cosmetic and facial rejuvenation technological trends. Most recently, Dr. Campbell introduced Sciton's Halo Fractional Laser, the world's first hybrid fractional laser, at Quintessa's Mequon location. Halo provides full skin resurfacing with little to no downtime for patients.
The new center will be located at W307 N1497 Golf Road in Suite 200 and will open in January. For more information about Dr. Campbell and Quintessa Aesthetic Center, please visit http://www.quintessamedicalspa.com or call 888-409-3223. Quintessa has two other convenient locations serving patients in Mequon and Sheboygan.
Quintessa Medical Spa
W307 N1497 Golf Road in Suite 200
Delafield, WI 53018
262.303.4876