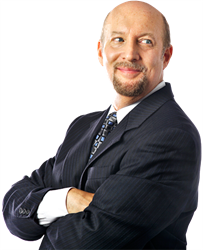 Individuals need to update their financial arrangements and communicate any changes to that go into effect after death to the proper outlets.
Queens, NY (PRWEB) February 27, 2015
When spouses file for divorce, a great deal of consideration may be given to topics like dividing up assets and determining child custody. These are very important things to consider as they affect each spouse's lives and those of their children. But what about plans that were made to go into effect when one spouse dies? Recent news surrounding this topic caused Mr. Feinstein, Esq., a divorce lawyer in Queens, New York, to shed more light on the subject of dealing with end of life issues and divorce.
A February 20, 2015 Wall Street Journal article describes a current court case in New York in which the family of one deceased woman is fighting against her former in-laws over ownership of a $200,000 home (CA 12-01605 of the Supreme Court of the State of New York). She and her husband divorced in 2007, but she executed a will in 1996 that entitled her then husband to inherit all of her property upon her death, and named her then father-in-law as the second beneficiary.
"In the state of New York, the divorce decision automatically removes the former spouse from the woman's will, but it does not cut out the second beneficiary," explains Mr. Feinstein.
So in 2014, the article states that "the New York Fourth Department Appellate Division decided in a 4-1 ruling to uphold the 1996 will." The woman's family is continuing to fight the verdict in the New York Court of Appeals. "But the case remains that individuals need to update their financial arrangements and communicate any changes to that go into effect after death to the proper outlets," says Mr. Feinstein.
People who go through a divorce in New York should update their estate plans as part of the overall divorce process. These include making a new will with updated beneficiary information and making sure it is shared with the right parties, such as family members or a lawyer. Other important documents to update include a person's power of attorney and his or her health care proxy. A power of attorney delegates legal authority to one person, while a health care proxy "can make health care decisions for you if you lose the ability to make decisions yourself," according to the New York Department of Health.
It may be helpful to work with new estate planners to go over any specific questions regarding updated end of life financial and legal decisions. This removes any conflicts of interest if the couple shared a planner in the past, or never used one and find themselves confused by the multiple categories and stipulations that can arise. For example, a person can be designated a "durable" power of attorney who holds that role until the principal revokes it or dies. Or they can act as a "springing" power of attorney whose role goes into effect during a designated time like severe illness.
Another role to consider after divorcing in New York is a new appointment of agent. This person takes responsibility for the individual's remains after death. In order to update these kinds of designations, people can have their attorney draft new forms that name new people and revoke the stipulations of the old forms.
This process may involve extra steps when it comes to financial beneficiaries. In some cases, beneficiary designations for accounts like insurance policies and brokerage accounts can be updated to change the transfer of ownership upon death. In other cases, the accounts may go to the named person no matter what an updated will says. It is important to review all financial accounts and investments like 401ks to see what steps need to be taken to determine a new beneficiary. Some companies require proof of the divorce before updating the accounts. Or an individual may need to obtain a court order that gives him or her the right to part of a 401k or retirement plan as determined during the divorce settlement.
"The most important rules to remember here are to keep a record of your end of life plans and designations so you don't forget any documents, and to get confirmation of any changes made after a divorce," says Mr. Feinstein.
The Law Offices of Bruce Feinstein has nearly two decades of experience in divorce law, helping clients and families resolve their issues and move forward with their lives. Visit FeinsteinDivorceLaw.com for more information or call (718) 475-6039 to reach the New York office.
###