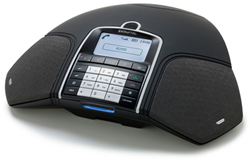 Milwaukee, WI (PRWEB) February 28, 2015
Connecting to others in a global world is far more essential for business than it has ever been. To remain competitive, businesses must be able to communicate often and instantaneously to their suppliers, distributors and to the marketplace as a whole.
Conducting meetings with key staff members and executives is too important to avoid. Having that meeting in this digital civilization is vital. These days everything is instant and can be done with a click of a button. From the convenience of microwave popcorn to a favorite app on a cell phone, information, communication and daily life interactions are done at the blink of an eye.
Communication networks come in all forms today and a lot of them don't even require that a person speaks verbally and meeting with people via the Internet or social media is now a common phenomenon.
However, to conduct a productive business meeting, most companies still use the methods of either face to face conference room meetings or a conference call type system. The latter is used when all parties involved cannot be at the same place at the same time, but need to communicate and trade business ideas and strategies. Productive meeting sessions are the life blood of business growth and always will be.
Telcom & Data introduces Konftel Conference Phones, a leading company supplying audio conferencing solutions allowing people to conduct meetings no matter where they are in the world. Quality products that use OmniSound audio technology to ensure a crisp sound every time a business needs it. Wireless conference phones with tremendous flexibility and sleek Scandinavian designs with no need for phone lines and power outlets.
So tell them, let's talk business with an international meeting of the minds on Konftel Conference phones.
Konftel Conference Phones are now available at Telcom & Data. For more information about Konftel Conference Phones, visit Telcom & Data's website or call 1-800-335-0229.
ABOUT Telcom & Data:
Since 1996 Telcom & Data has been providing thousands of telecommunication solutions to organizations around the world to measurably improve communications. The company is a leader in call recording and call accounting solutions. Telcom & Data maintains a network of over 1500 technicians with locations in Chicago, Milwaukee, and Miami.