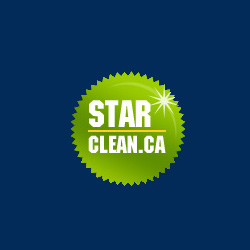 Businesses with special cleaning needs should discuss those needs with Star Cleaning Services before finalizing their contract.
Toronto, ON (PRWEB) February 28, 2015
The company offers a number of different services and are available 24/7 to deal with any client emergencies. The company is bonded and insured to protect the businesses they work with.
Star Cleaning Services specializes in a number of areas. Commercial and industrial cleaning tops their list, but the company also has experience in areas such as hotel, bank, and office cleaning. Their professionals are knowledgeable in operating around chemicals and other dangerous wastes, allowing them to clean both factories and hospitals. They also work in condominiums and homes. Cleaners are experienced in using pressurized washing equipment for cleaning windows, plus they have worked on a number of different types of flooring and know the best methods for each. These experts will also perform routine maintenance tasks such as changing light bulbs or even watering plants at the office over the weekends or when the company is closed for an extended holiday.
Businesses with special cleaning needs should discuss those needs with Star Cleaning Services before finalizing their contract. In most cases, Star Cleaning professionals will be able to accommodate these needs. However, if the areas to be cleaned include things like hazardous waste, potential chemical spills, or other things that create a dangerous work environment, special care may be necessary.
Star Cleaning Services does offer a few unique services that many other, similar cleaning services do not. They will serve as a company's full-time janitorial staff if the company desires to outsource the work, plus day porter service for company rest rooms. They can also provide construction cleanup, both for small renovations and large construction projects. Finally, Star Cleaning Services can perform some office equipment repair.
These services are offered to businesses and residents in the Greater Toronto Area and in a number of nearby, outlying cities. These include Willowdale, Thornhill, King City, East York, Scarborough, Port Hope, Etobicoke, Oakville, and Brantford, among others. For those wondering if Star Cleaning Services are available in their area, there is a quick inquiry form available on the company website. Information is also available via phone.
Star Cleaning Services has contracts with a number of different large businesses in the Toronto area. These include banks, dealerships, health clinics, property management firms, and even government entities. These clients have been very pleased with the services rendered, and many have left testimonials that potential clients can review. These recommendations are also available on the company's website.
Star Cleaning Services can be scheduled for any time during, before, or after business hours. The company also offers emergency 24/7 cleaning. Their cleaning services can handle business spaces up to 350,000 square feet.
About Star Cleaning Services:
Based in Toronto, Star Cleaning Services provides commercial and residential cleaning services to those in the Greater Toronto Area. More information about these services is available at http://www.starclean.ca.