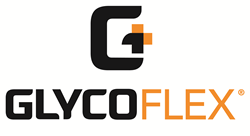 Glyco FLEX® is clinically proven to increase hind leg strength up to 41%.
Essex Junction, Vermont (PRWEB) March 02, 2015
As the pioneer joint supplement for dogs and the premier canine aquatics competition respectively, Glyco FLEX® and DockDogs® have formed a natural partnership. Glyco FLEX® supports several individual DockDogs® teams. With a commitment to the 2015 events, Glyco FLEX® has taken its sponsorship and participation to the next level.
Says VetriScience® Brand Manager Sara Phillips, "As a long time supporter of several DockDogs teams, VetriScience® is thrilled to be a part of this year's events. We are big believers in the idea that every pup deserves a life full of motion and activity. The DockDogs® / Glyco Flex partnership perfectly represents that belief."
Glyco FLEX® is recommended for working dogs, senior dogs, active dogs—and any dog in need of advanced joint support. It is formulated to alleviate joint discomfort, support mobility, and address the wear and tear of everyday activity, helping DockDogs® of every size stay on the circuit.
Learn more about Glyco FLEX® here: http://bit.ly/1BMOw80
Our Mission Statement
At VetriScience® Laboratories, our mission is to provide veterinarians with powerful products backed by science to complement traditional therapies. We are committed to using pure and highly researched ingredients in products that are safe, effective, and developed by vets for vets.
About DockDogs®
DockDogs® is the independent governing and sanctioning body for regional, national and international canine aquatic performance sports. DockDogs® establishes the rules and standards of the sport, tracks results and records and supports and promotes the growth of its athletes, events, spectators, and sponsors. For additional information visit http://www.dockdogs.com or check us out on Facebook at facebook.com/officialdockdogs.