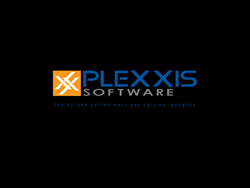 This is a monumental step for Plexxis as it enables exponential growth in both size and scope
(PRWEB) March 01, 2015
Plexxis Software is proud to announce the opening of its new technology center in Bolton, Ontario, Canada. The technology center, located at 77 Pillsworth Road, Unit #1, Bolton, Ontario, features the latest in technology and collaborative design to ensure the highest quality in products and services while providing employees with the environment they need to perform their best.
"To lead the industry in software innovation and continue creating high-value jobs, we decided to significantly investment in our infrastructure and our people. This is a monumental step for Plexxis as it enables exponential growth in both size and scope," says Jeni Mitchell, Director of Implementations.
The software technology center includes a research and development facility, training center, support department, and a wide array of amenities for employees while housing experts in software development, implementations, data architecture, networking, business intelligence, sales and marketing.
Plexxis specializes in construction management software with full estimating integration made specifically for wall and ceiling contractors. Wall and ceiling contractors seeking the highest levels of efficiency and performance are invited to view a demonstration of the Drywall ERP to learn what is now possible in the trade.
About Plexxis Software
Plexxis Software provides an end to end wall and ceiling solution that unites drywall estimating software, digital takeoff, construction management software, drywall construction accounting software, managed IT services and mobile apps. The single Oracle database solution is made specifically for every commercial, residential, high rise and industrial scenario.