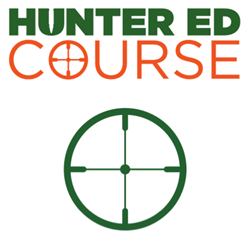 Troy, Michigan (PRWEB) February 27, 2015
Colorado Big Game Hunting is a dream of many hunters across the country. One requirement many applicants don't realize is that they will have to have completed a hunter safety course and have a hunter education number in-hand to apply for their Colorado hunting license.
The hunter safety course completion with a hunter education number is required for all hunters even if you have been hunting for years in other states.
HunterEdCourse.com partner, Gary Berlin, a former Colorado Parks & Wildlife employee provides readers with valuable tips to know and understand when applying for a Colorado Big Game license. The article is available at http://www.HunterEdCourse.com/blog.
A Big Game hunting applicant can earn their hunter education in their home state. If the course is IHEA-USA compliant, Colorado Parks & Wildlife will recognize the card as meeting Colorado hunter education requirements.
In most states hunter education is taken as a two-step process: classroom study and a field day to demonstrate firearms handling skills. Hunter Ed Course offers the classroom section online so you can take the course when and where it is convenient for the student.
Several states now offer a complete online hunter safety course with no field day required. This includes Virginia hunter education (must be 18 or older and a Virginia resident), Texas (must be 17 or older) and now Oregon (must be 18 or older).
One important tool in preparation for a Colorado big game hunt is to review the regulations. The Colorado big game hunting regulations manual covers everything a hunter needs to know about legally hunting Deer, Elk, Pronghorn, Moose and Bear in Colorado. A copy of the manual can be acquired online at http://cpw.state.co.us/Documents/RulesRegs/Brochure/BigGame/biggame.pdf
To apply for a Colorado Big Game hunting license it is important to submit the application by the deadline. A hunter must have the application submitted by midnight, April 7, 2015.
About Hunter Ed Course
Hunter Ed Course is committed to providing a more affordable online hunter safety course than is currently on the market in order to reduce training as a barrier to access for those wanting to start hunting.
Offered at only $13 (online only courses are reflect added fees from the state) through the website http://www.HunterEdCourse.com, access is provided to online hunter education for youth and adults in a medium they are comfortable