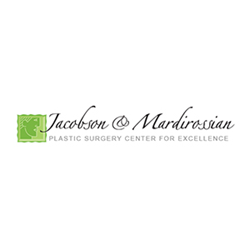 "We provide our patients with the newest proven and safe treatments available."
Jupiter, FL (PRWEB) March 02, 2015
Recently, Dr. Vartan Mardirossian, who is a well-known Facial Feminization (FFS) and Palm Beach plastic surgeon, announced that he has launched a new video on YouTube. The short video goes on to describe the wide range of services and procedures that Dr. Mardirossian is able to perform at The Plastic Surgery Center for Excellence.
Patients who undergo procedures performed by this FFS surgeon and plastic surgery expert will quickly notice that the methods used throughout each of the procedures have been specially formulated to ensure that they are as non-invasive as possible. In the video, Dr. Mardirossian also mentions that these methods also ensure that patients are able to enjoy long-lasting results afterwards.
The Center offers a full range of facial and body plastic surgery procedures, including facial feminization, liposuction, rhinoplasty, breast lifts and augmentation, face lifts, Botox injections and a range of other fillers as well. Most procedures are gentle enough in that they do not need to be performed under general anesthesia, which helps ensure that patients are able to enjoy very little downtime and recover from them as quickly as possible.
Dr. Mardirossian's extensive level of experience in performing each of these procedures means that the end results will always appear as natural as possible, so patients do not have to worry about sporting the "operated look" that so often happens with inexperienced surgeons.
Employees at Dr. Mardirossian's plastic surgery practice have been with him for many years and they are always willing to go the extra mile to ensure that they provide each patient with a friendly and relaxing clinic environment. This helps to put patients at ease before the consultation even takes place.
Dr. Mardirossian's new video can be viewed here: https://www.youtube.com/watch?v=pzeXB4hXNOU
Anyone who would like further information on the services and procedures that are offered by this Palm Beach plastic surgeon can obtain it here: http://palmbeachplastics.com/