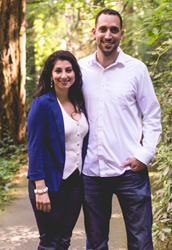 Compass is a dental membership plan for the 40% of people who do not have dental insurance
Portland, Or (PRWEB) March 02, 2015
Local dentist Dr. Anthony El Youssef DMD. is breaking new ground with the introduction of an effective alternative to dental insurance. Compass is a direct membership benefit plan that puts treatment planning back in the hands of dentists and patients. With Compass plans patients can choose from a variety of monthly subscription options that puts an emphasis on preventive, rather than restorative care. Maintaining a healthy mouth is a key factor in obtaining total body health. Regular dental visits can prevent the development of oral disease and limit the progression of existing dental disease.
There are a few misconceptions when it comes to dental insurance. First, it is not at all like medical insurance. Within the medical model, companies collect small monthly premiums from a large number of participants and then pay out loss-connected benefits according to their policies of statistically rare events. Dental 'insurance' on the other hand does not follow this model. Dental insurance was introduced in the 1960's as an employer sponsored benefit to simply assist with offsetting some of the costs of regular dental maintenance; most limited to $1,000-$2,000 per year. Traditional dental insurance plans restrict patients and doctors to the bare minimum care. Consequently, most patients will only do as much as their insurer allows regardless of what is medically necessary. This model of care sets patients up for a lifetime of restorative needs versus a lifetime of wellness.
Dental professionals have been frustrated for a long time because the insurance companies control so many of the day to day decisions of their patients. Patients believe that if a therapy or procedure is not covered by their benefit plan, it is not medically necessary—which could not be further from the truth.
With Compass, patients and providers can choose a plan that will provide the most benefits to patients based on their individual dental needs. Plans range from a more minimal Treatment Membership that provides regular delivery of prescription strength cavity prevention products directly to patients, to a more extensive Health Membership. The Health membership includes all regular exams and x-rays, preventive therapy products, an emergency exam as well as a discount on all other procedures (including cosmetic). Patients can save upwards of $350 a year in costs with Compass plans.
It is extremely easy for dental providers sign up and begin offering the benefit plans to their patients. As soon as a dental office registers, their patients can start receiving benefits immediately. Compass plans are ideal for:

Patients with immediate treatment needs
Patients without current dental insurance
Retirees on a fixed income
Families on a budget
Entrepreneurs and small business owners
Recent graduates without insurance
Children without preventive coverage
There are also Compass plans that include regular periodontal maintenance and treatment.
Bob Bowers, COO of OralBio Tech states: "Compass is a dental membership plan for the 40% of people who do not have dental insurance. Dental disease is the #1 disease in the United States and changing that starts with patient's having affordable access to preventive dental care."
To find a Compass provider near you go to: Compass Dentist
About Mountainside Family Dentistry:
Mountainside Family Dentistry is proud to serve as the premiere dental healthcare provider in SE Portland, OR. Dr. Anthony El Youssef, DMD and his team of hygienists and specialists provide all of patients with affordable, quality dental care under one roof for the entire family. Mountainside Family Dentistry covers all aspects of general dentistry and are accepting new patients- all ages welcome!