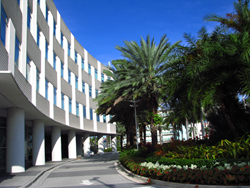 Sunny Isles Beach, Florida (PRWEB) February 28, 2015
The City of Sunny Isles Beach Cultural and Community Services Department in cooperation with the AARP Tax-Aide Foundation offers complimentary income tax preparation help Wednesdays, from 10:00 am – 2:00 pm. This service is available through April 15 and is located in the First Floor Meeting Room of the Government Center at 18070 Collins Avenue.
Tax return preparation and filing help, for low and middle income individuals or families, is run by trained volunteers not affiliated with the City. This service is offered on a first come, first serve basis each week. This program has been running for several years with good success and opened its doors this year on February 4. Because there is no charge to the client, this service has helped many families and particularly seniors on fixed incomes ease their financial burdens. Clients may take advantage of this service right up to the tax deadline this year as April 15 falls on a Wednesday.
Clients must bring identification, all receipts, forms and paperwork to the Government Center in order for the tax advisor to be able to complete a tax return in an accurate manner. For more information, call 305.792.1706.