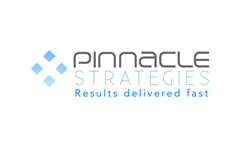 Plano, TX (PRWEB) March 03, 2015
Pinnacle Strategies has released a new case study detailing how their client, a leading provider of seismic data solutions for the oil and gas industry, achieved pinpoint clarity on project performance, and identified key areas for improvement by conducting the Project Execution Maturity Assessment.
The case study explores how a lack of uniform processes, inadequate prioritization and ineffective capacity management challenged the client's ability to fulfill analyses on time, and threatened their customer relationships and profitability. Frustrated by their performance, and looking to accelerate processes, the client contacted Pinnacle Strategies to conduct the Project Execution Maturity Assessment to identify their weaknesses, and direct their future efforts.
The assessment, which included in-depth interviews, observation and wide ranging questionnaires, enabled Pinnacle Strategies to identify both organizational strengths and weaknesses, allowing them to make an unbiased and objective situational analysis, and recommend clear direction on a path toward improvement.
Through the assessment, the client was able to not only pinpoint the key areas for improvement, but identify their primary strengths for company-wide emulation and leverage them to accelerate their development.
To read the case study in its entirety, please visit: Project Execution Maturity Assessment Case Study
About Pinnacle Strategies
Pinnacle Strategies designs and delivers innovative solutions to help organizations execute well. We work with organization to change execution results in projects, supply chains and business processes by improving collaboration, streamlining workflows and improving management focus to lower costs, increase throughput and release hidden capacity.
For more information, contact Pinnacle Strategies at info(at)pinnacle-strategies(dot)com, or +1(972)492-7951