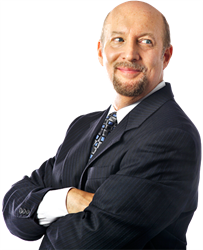 A key issue facing many clients is establishing grounds for divorce in New York. Grounds for divorce create specific reasons for dissolving a marriage.
Queens, NY (PRWEB) March 01, 2015
Filing for divorce in New York can fall under essentially two categories. Divorces may be uncontested or contested. Furthermore, each divorce needs to fulfill a legally recognized reason for dissolving the marriage, also known as grounds. Bruce Feinstein, Esq., a New York divorce lawyer, has fielded various questions from clients about grounds for divorce and how those rules have changed over time. And a February 9, 2015 article by the National Post further outlined this confusion, citing divorce rates that are overblown and the changing environment of grounds for divorce. Mr. Feinstein recently shared insight on this issue in response to the recent questions and confusion.
Uncontested divorce means that both spouses agree to a divorce proceeding; there are no disagreements about issues related to the divorce such as division of assets and child custody. An uncontested divorce is generally a simpler process than a contested divorce since there are fewer financial and child-related issues that remain unresolved between both spouses.
Contested divorce occurs when both spouses differ on one or more of the issues related to their divorce. While a couple may mutually agree to the idea of getting a divorce, their opinions may differ on issues of child custody or what to do with the marital residence. The parties will be required to appear in Court with their attorneys as they work through those issues with assistance from the Court in the form of conferences. If no resolution is possible, then a trial date is set. A trial allows both parties to give testimony and information that will help a judge make final decisions on each contested issue of the divorce.
"Starting a case as a contested matter is not uncommon, nor is it a reason to feel like a bad spouse or parent," explains Mr. Feinstein. "An experienced attorney in matrimonial issues will have a pretty good idea of what you should realistically expect from the Court if the matter went to trial. And that experience should translate into a fair and reasonable settlement before the matter goes to trial."
Another key question facing many clients is establishing grounds for divorce in New York. Grounds for divorce create specific reasons for dissolving a marriage. One of those grounds for divorce is a relatively new ground that began in October of 2010, making New York a "no-fault" divorce state. The terminology of the statute (New York Domestic Relations Law §170) defines this as "an irretrievable breakdown of the relationship for a period of at least six months."
"It does not assign blame to either party," says Mr. Feinstein. "Most divorces these days use the new no-fault ground for divorce."
Cruel or inhumane treatment by a spouse is another ground for divorce. The malicious mental or physical treatment must have occurred within five years of filing for divorce, creating a dangerous environment for one spouse if he or she were to continue living with the other spouse.
Abandonment is a ground for divorce and it is broken down into two types of abandonment – physical and constructive. Physical abandonment is when one spouse leaves the marital residence for at least one year and does not intend to return. Constructive abandonment is when one party refuses to have sexual relations with the other for one year or more, with no cause or justification.
Adultery is a commonly known ground for divorce, but Mr. Feinstein points out that clients often expect a judge to be outraged and punish the wayward spouse. However, unless the conduct of the cheating spouse is particularly egregious, "the judge will only see adultery as just another ground for divorce and move on to the unresolved matters like child custody and division of property," he says. "Furthermore, adultery must be proven at trial and must be corroborated by the evidence presented. In all, it is a far less satisfying ground and yields less 'favor' from the Court than the aggrieved spouse may think it will yield."
Imprisonment for a term of three years of more is a ground for divorce. And a written separation agreement can become a ground for divorce after one year. "This is sometimes referred to as a 'conversion' divorce," adds Mr. Feinstein.
Occasionally, the parties do not wish to divorce immediately but prefer to live separately under an order of the Court called a "Decree of Separation" or "Judgment of Separation." One reason might be reluctance to for one spouse to leave the other without health care coverage. After one year, this Decree or Judgment can become valid grounds for divorce as well.
The Law Offices of Bruce Feinstein has nearly two decades of experience in divorce law and family law, helping clients and families resolve their issues and move forward with their lives. Visit FeinsteinDivorceLaw.com for more information or call (718) 475-6039 to reach the New York office.
###