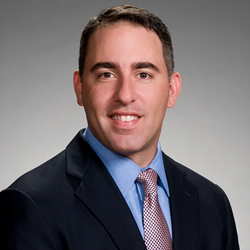 With key assets in growing datacenter markets, 1547 is positioned to continue accelerating growth with custom wholesale datacenter builds throughout North America
Orangeburg, NY (PRWEB) March 03, 2015
fifteenfortyseven Critical Systems Realty (1547), a leading developer and operator of custom-designed datacenters, today announced that Robert DeVita has joined the company as Chief Sales Officer.
"We are experiencing significant acceleration in our business," said Corey Welp, Managing Director, 1547. "The time was right to bring in Rob because of his history of success in the datacenter industry over the last 15 years. Adding Rob's leadership to our team will help us accelerate our go-to-market strategy in key segments."
In this role, Mr. DeVita will lead the sales and marketing strategy for the firm. Previously, he held the General Manager position for Cologix, where he was responsible for both direct and indirect sales in the Texas and Florida markets; he also led the Cologix Service Provider Sales group for North America.
Prior to Cologix, Mr. DeVita was the Head of Global Alliances and West Coast Director of Channel Sales for Telx. He came to Telx from Oracle's RightNow Service Cloud, where he led the sales and development efforts for the central United States for hosted services. Earlier in his career, he spent eight years working with AT&T's largest media and internet clients.
"I am excited to be joining the seasoned leadership team at 1547," said DeVita. "With key assets in growing datacenter markets, 1547 is positioned to continue accelerating growth with custom wholesale datacenter builds throughout North America."
Mr. DeVita has extensive experience presenting new technologies and applications at top tier conferences, with sessions including "Cloud and Mobility" at 7x24 Exchange; "Patriot Act & NSA: Protecting Your Data" at HostingCon; and "Connectivity Challenges & Opportunities in 2014, including Adoption of the Open IX Model in the U.S."; at CRE's Texas Data Center Summit & Peer 2.0 Conference. He has been a panelist at many IMN events.
Mr. DeVita also served as the President of the Dallas-Fort Worth AFCOM Chapter and currently serves on the Board of Directors for the Metroplex Technology Business Council.
About fifteenfortyseven Critical Systems Realty, LLC
fifteenfortyseven Critical Systems Realty (1547) was formed by executives from a premier national datacenter construction firm and select executives from both the financial services and datacenter industries, to identify and develop unique, tenant-driven datacenter opportunities. The ownership team has over 25 years of combined experience owning, building and operating datacenters. Through their extensive industry relationships, 1547 is able to focus on acquisition and development projects where datacenter users specifically drive demand and are most active. For more information, visit http://www.1547realty.com.