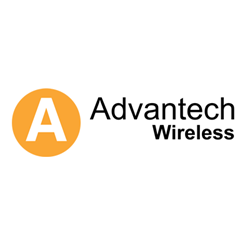 MONTREAL, CANADA (PRWEB) March 02, 2015
Advantech Wireless, a global trusted leader for wireless broadband communications solutions for Commercial, Critical Infrastructure & Government and Military clients, announced today the release of its new Satellite Modulator SBM75X, high data rate, for broadcast applications.
The new SBM75x modulator series from Advantech Wireless, is fully compliant with the new DVB-SX standard. With data rates up to 75 Msps, and low Roll-Off Factor of 5%, it can cover a full 72 MHz transponder with maximum bandwidth efficiency.
Designed for the broadcast industry, the Advantech Wireless' SBM75X Satellite Modulator accepts IP traffic, or it can multiplex up to 8xASI independent streams into one single 75 MHz carrier. Combined with Advantech Wireless Series of SapphireBlu UltraLinear GaN technology based SSPAs/SSPBs, these new modulators can occupy a full transponder with one carrier and operate it in saturation, for the most efficient use of satellite resources.
"The key driver for our innovations is to deliver best performance to achieve the best ROI in the market," stated Cristi Damian, VP Business development at Advantech Wireless. "The new SBM75X is ideally positioned to operate on the new generation of HTS satellites, due to its advanced capabilities and high data rate."
Visit Advantech Wireless Booth No. 7019 at the Satellite 2015 Conference and Exhibition that will take place March 16th through March 19th, in Washington, DC.
About Advantech Wireless
Reliable communication is essential to global commerce and security. Advantech Wireless makes it possible by designing smarter solutions to help people connect and businesses succeed. With our customized approach, award-winning R&D and innovative engineering, we provide the industry's most advanced technologies, with the most economical total cost of ownership. We empower our clients to achieve excellence in communication, while experiencing reduced CAPEX and OPEX overall. Ultimately, our uncompromising quality and bolder thinking enable us to provide clients around the globe with smarter terrestrial and satellite communication solutions.