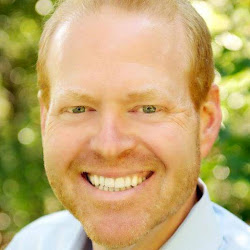 Paso Robles, CA (PRWEB) February 28, 2015
The Paso Robles City Council appointed two new planning commissioners on Tuesday evening. Scott Brennan and Thomas Burgett were selected for the commission after the council interviewed nine candidates for two open positions. Brennan and Burgett will be sworn in on March 5 and will join five others on the commission: Chairman Doug Barth, Vince Vanderlip, Darrel Cooper, John Donaldson and Bob Rollins. The two vacancies were created by commissioner Steve Gregory being appointed to city council in December and Al Garcia's retirement from the commission this month.
"I am deeply honored to have been selected by the city council," Brennan says. "I look forward to serving the people of Paso Robles."
Brennan is the CEO of Access Publishing, a web design, SEO, marketing and advertising company serving San Luis Obispo County. He is the publisher of the Paso Robles Daily News. He lives with his wife Beth and two children, Christine and William, in Paso Robles.
Access Publishing provides local business marketing solutions. Access is a local leader in online marketing, Internet advertising, local search engine optimization, web design, article writing and graphic design. Access creates magazines, guides and directories in San Luis Obispo County, CA.
Access Publishing began as a traditional print directory company in 1995 as North County Access. In 2006, Scott and Beth Brennan bought the company and transformed it into Access Publishing, a full-service media and marketing company. The Paso Robles based business has 12 creative and hardworking employees. Scott Brennan serves as editor, publisher and CEO.
The planning commission consists of seven members. The commission meets on the 2nd and 4th Tuesday of each month at 7:30 p.m. in the City Hall Conference Center.
The commission is responsible for approving, conditionally approving, or denying parcel maps, subdivisions, conditional use permits, zone variances, planned developments, and site plans. The commission also has a specific role in the formation of redevelopment project area. Further, the planning commission can make recommendations to the city council on legislative matters and the acquisition and disposition of property by the city.