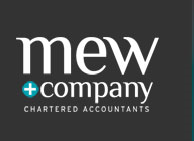 We have facilitated many business expansions and reorganizations.
Vancouver, BC (PRWEB) February 28, 2015
Mew and Company, a Vancouver corporate tax accounting firm, has recently announced that they now provide business consulting services in addition to a variety of other corporate services, such as corporate tax planning and succession planning. Company finances are a complicated matter that should always be entrusted to experienced professionals. On top of this, complex Canadian tax laws can make it even more difficult to handle corporate accounting. As a result, Mew and Company works to advise their clients on how to optimize their tax savings and overcome business challenges.
"Sometimes, you just want another set of eyes to look at your business," states a company representative. "As business consultants, we have facilitated many business expansions and reorganizations and will bring new ideas to your table to build on the success of your business thus far. We can help you meet your corporate goals sooner and preserve more of your hard-earned wealth. Mew and Company's business consulting service is based in Vancouver and serves clients throughout British Columbia. All discussions and advice provided by our tax advisors are, of course, strictly confidential."
Through their experience working with hundreds of clients, Mew and Company understands the significance of planning ahead and providing contingencies within their client's business to protect their capital and avoid potentially damaging losses due to high taxation. Accountants at Mew and Company are recognized as a team of corporate tax accountants in Vancouver that is focused on providing tax savings, not only for the business owner, but for the long-term benefit of their entire family unit.
About the Company
Mew and Company, Vancouver is an ideal solution to the taxation problem. With their simple philosophy of building long-lasting customer relationships, the company has been serving many corporate clients in a variety of fields, including restaurants, real estate, retail and also the service industry. Investing in their specialist services will undoubtedly prove to be fruitful for all kinds of clients.
To learn more about Mew and Company, log on to http://mewco.ca/. In order to get in touch with a representative to discuss viable financial services, visit the website http://mewco.ca/ for further contact information.