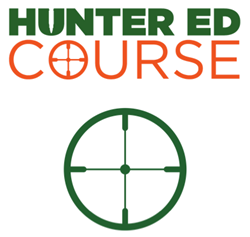 Troy, Michigan (PRWEB) February 28, 2015
HunterEdCourse.com has launched an all-new online hunter safety course that is mobile-ready to meet the needs of today's on-the-go hunters, and at the same low price that in most states is almost half the price of the other online hunter education options.
When students are asked whether they want to spend $24.50 or $13 for their hunter education, the answer is Hunter Ed Course for $13 for the same great IHEA-USA compliant content delivered in an easy-to-learn manner.
In response to the increased use of mobile devices and to better serve our constituents, Hunter Ed Course created a mobile friendly online student hunter education course that can be viewed on all mobile and stationary devices, including phones, tablets and computers.
At the end of 2014, Hunter Ed Course conducted a beta test of the mobile compatible version and distributed it to a wide audience to give the program a "real-world" test. The test roll out was flawless which allowed Hunter Ed Course to launch HunterEdCourse.com version 2.0 on January 1. New hunters can now complete the HunterEdCourse.com online hunter education course on any mobile or desktop device capable of receiving Internet service.
In addition, to better protect the identity a student's identity, Hunter Ed Course made a large investment in Internet security so that everything is now listed under the HunterEdCourse.com domain.
Hunter Ed Course is International Hunter Education Association certified to their new standards. Once the course is completed and the new hunter receives their hunter education card, the card is recognized in all states and Canadian provinces.
Hunter Ed Course is now approved in 17 states and continues to gain new approvals. The growing popularity of Hunter Ed Course is attributed to the high quality materials, the affordable price (typically ½ the price of our competition), and to the high level of customer service.
About Hunter Ed Course
Hunter Ed Course is committed to providing a more affordable online hunter safety course than is currently on the market in order to reduce training as a barrier to access for those wanting to start hunting.
Offered at only $13 (online only courses reflect added fees from the state) through the website http://www.HunterEdCourse.com. Access is provided to online hunter education for youth and adults in a medium they are comfortable