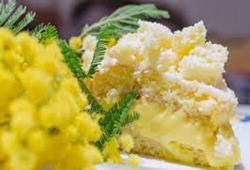 Maria Fosco, Vice President of the Italian American Museum, who is chairing the event stated, "I am thrilled that we received such a response from the women in our community. I believe the time is right in hosting such an
New York, New York (PRWEB) March 02, 2015
The Orsogna Mutual Aid Society (Orsogna MAS) will celebrate Festa Della Donna in honor of International Women's Day. The luncheon will be held on Sunday, March 8th at the organization's locale in Astoria, New York.
The guest speaker will be Frank Mosca of Philadelphia, a retired executive of Galileo International and expert on the Orsognese immigrant experience. Mr. Mosca's talk is entitled, "Three Orsognese Women Related in Blood and Friendship, 1946-2011." The talk will focus on the devastated post-war Orsogna where women and children dominated society since men had to leave in order to find work due to the collapse of the Abruzzese economy. He focuses on their friendships, rituals, customs and strong bonds. His talk will also include the plight of immigration and their indomitable spirit in overcoming obstacles in keeping family and traditions while assimilating.
Frank Mosca was born in Orsogna and immigrated to Philadelphia in 1963. He holds degrees from LaSalle University and the University of Seville. He has lived in several countries over the years and returned to live in Orsogna and Rome from 2004 to 2011.
The luncheon will include culinary specials reflecting the spirit of the day, prepared by Tony Carlucci, Vice President of the organization, who also acts as the Master Chef for all the events.
Sarah Tenaglia, Chair of the Women's Committee of the Orsogna MAS stated, "This is the first time we are organizing such an event, we hope it is the first of many to come.
Maria Fosco, Vice President of the Italian American Museum, who is chairing the event and a Board Member of Orsogna MAS, stated, "I am thrilled that we received such a response from the women in our community. I believe the time is right in hosting such an event."
International Women's Day has been observed since in the early 1900s, a time of great expansion and turbulence in the industrialized world that saw booming population growth and the rise of radical ideologies. Great unrest and critical debate was occurring amongst women. Women's oppression and inequality was spurring women to become more vocal and active in campaigning for change. In 1908, 15,000 women marched through New York City demanding shorter hours, better pay and voting rights. In 1913 following discussions, International Women's Day was set as March 8th and this day has remained the global date for International Women's Day ever since.
Orsogna Mutual Aid Society recently celebrated its 75th anniversary and was founded to assist their co-patriots as they immigrated from Orsogna, Province of Chieti in Abruzzo, Italy.
Tickets are still available, please contact Sarah Tenaglia for details at 347.256.3454.