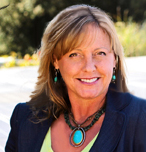 we have quite a mission ahead of us
Murrieta, CA (PRWEB) March 02, 2015
The idea of a female solar task force sprang from a need identified by the founders of The Veteran Asset (TVA) - one who is a female entrepreneur, one who owns and operates a solar photovoltaic (PV) company, and one who recently retired from the US Marines with over 20 years of service. All three report that they see a driving need to recruit more women into the male-dominated renewable energy sector.
"I am personally excited about this endeavor," said Kelly Smith, co-founder of TVA and Women of Solar Committee Chair, "as I have worked within the solar PV arena for more than eight years and have always been aware of this out-of-balance situation. We have quite a mission ahead of us, and I have my sights on creating a group of powerful, diverse, enthusiastic women to help with the task of making military women aware of the robust solar job market and multitude of jobs that are currently available.
My male TVA co-founders, who are very supportive of the TVA Women of Solar project, and I plan to assemble a group representing skills sets from both the private sector and from within the military. Our first member is a solar industry veteran, who now is an instructor of solar PV courses. She is an asset to TVA, with her robust knowledge of solar. In addition, she serves as a huge inspiration, as one of the only women currently in solar who can boast a resume of two NABCEP certifications, ten plus years in solar, knowledge of on- and off-grid solar energy installations, construction experience in the field, system design skills, management credentials and a ridiculous love of solar."
Jobs within the solar photovoltaic industry, for both men and women, include installer, project manager, engineers, designer/drafter, sales, administration, information technician, inspector, maintenance tech, business owners, and beyond.
TVA not only recruits military veterans, and in this case, women veterans, but also facilitates a two-week Solar PV Design and Installation course and placement services for the veteran solar graduates. Courses are offered monthly. Jobs within the sector are currently available.
Women interested in volunteering for TVA Women of Solar should contact The Veteran Asset.
About The Veteran Asset (TVA)
Tax-exempt nonprofit 501(c)(3)organization, whose mission is to recruit, train and place U.S. military veterans into meaningful careers within the renewable energy sector.