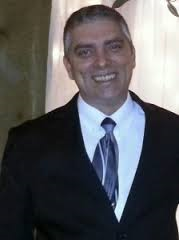 There can be no question that Justice has now been served.
Fort Lauderdale, Florida (PRWEB) March 02, 2015
On March 2, 2015, the Small Business in Transportation Coalition's ("SBTC") Chairman & CEO, James Lamb, announced the SBTC was successful in its efforts to secure the dismissal of criminal "obstruction of justice" charges against SBTC-member and interstate trucker Kenneth Ahearn Capell by a Catoosa County (Georgia) Superior Court Judge in the matter of docket number 2014-SU-CR-330.
On September 10, 2014, Lamb submitted a letter to the United States Department of Justice, Civil Rights Division(http://smalltransportation.org/files/94705464.pdf) in which the SBTC specifically asked for a Federal "pattern and practices" investigation of the arresting officer's agency-- the Georgia Motor Carrier Compliance Division, due to an alleged "lack of supervision and monitoring of officers' actions; and lack of, or improper training of, officers". By copy of the letter to that state agency, Lamb recommended a state internal affairs review of arresting officer Parsons' conduct during the Capell arrest, and he requested the charge against Capell be dropped in the interest of justice. Lamb stated he had contact with Internal Affairs investigators in November 2014 during the course of the state's internal affairs investigation.
Lamb also stated that Capell advised him on February 19, 2015 that the obstruction charge against Capell was dismissed by the Honorable Catoosa Superior Court Judge Ralph Van Pelt Jr. on February 9th, which Lamb independently confirmed with the court's clerk.
"We are very excited to learn that the SBTC's efforts to defend SBTC Member Kenny Capell were successful. Let this be a clear message to the industry that the small players in transportation have a strong, new unified voice that stands up for truckers' rights and a sign to law enforcement that we will not tolerate "color of law" abuse. There can be no question that justice has now been served. Moving forward, we hope, the officers of Georgia Motor Carrier Compliance Division will be more sensitive to drivers' need to rest and opt not to unnecessarily wake up drivers who are duly engaged in Federally-mandated sleep which, we believe, was what sparked an unnecessary conflict and an unwarranted trivial criminal charge in this instance. At the same time, we ask the fine professional men and women of the law enforcement community nationwide to work in partnership with our members and the industry-at-large on the common goals of preventing driver fatigue and ensuring public safety," Lamb, a former DOT Motor Carrier Investigator, said.
To read James Lamb's article: "Protecting the Sanctity of Sleep," click here:
http://www.smalltransportation.org/files/101378360.pdf
To listen to "AskTheTrucker 'Live' with Allen & Donna Smith" 2/26/15 blog talk radio program on this matter, click here:
http://www.blogtalkradio.com/truthabouttrucking/2015/02/26/trucking-open-forum-highlights-obstruction-of-justice
For more information about this case, members of the media may reach the CATOOSA COUNTY SUPERIOR COURT at (706) 935-4231.
###