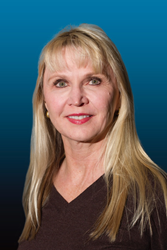 I am excited to join the First River Energy team as we enhance the producer experience at all levels. - Karen L. Adams, director or producer services, First River Energy
Denver, CO. (PRWEB) March 02, 2015
First River Energy LLC, a crude oil gathering and marketing company focused on independent crude oil producers, today announced it has named Karen L. Adams director of producer services. In this role, Adams will develop and implement crude oil marketing and purchasing strategies.
"Karen brings to this position extensive experience in the management and development of energy marketing services," said Jim Imbler, president and chief operating officer for First River Energy. "She is skilled at purchasing crude oil from producers, and I look forward to working with her to deliver a superior process."
Before joining First River Energy, Adams was director of producer services for Shell Energy North America. Previously, she worked in management positions at ONEOK Energy Services, LG&E Natural, Pan Energy and Questar.
"I am excited to join the First River Energy team as we enhance the producer experience at all levels," Adams said. "Our state-of-the-art system allows for real-time automation and streamlines the entire purchase process so producers get the right information at the right time, quality pricing, and excellent customer service."
Adams has a bachelor's degree in business (marketing) from Westminster College.
Learn more about oil gathering and marketing solutions for small independent crude oil producers and end users at http://www.FirstRiverEnergy.com.
About First River Energy
First River Energy is a Denver-based based crude oil midstream company focused on evolving energy logistics through seamlessly connecting producers to markets. For more information, visit http://www.FirstRiverEnergy.com.