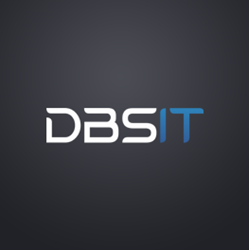 When it comes to customer satisfaction, our goal is to go beyond your expectations.
Perth, WA, Australia (PRWEB) March 03, 2015
DBSIT is a software development company offering services in Western Australia and abroad. The company is pleased to announce that it will now be offering cost effective services to Perth's Healthcare Industry.
DBSIT is a company with a difference. Their commitment to improving the way companies do business in Perth and Western Australia, and their incredible attention to detail have ensured that their reputation continues to grow.
The healthcare industry in Perth needs help. The residential areas of Perth are spreading out, as the population continues to grow, and while many of these areas have a few medical centres, they also need dedicated overnight hospitals which they simply don't have. There are also far fewer aged care services available than needed. GP's are also set to expand their services beyond just basic consultations, and will be offering more sophisticated treatments, with the aim of keeping patients out of hospital, and cutting costs for insurers.
This news comes as Medibank Private recently missed its revenue growth, and as Australia's largest private health insurer, it blames the fact that customers have been downgrading their insurance and moving to other providers on rising healthcare costs. This pressure from insurance companies is good news for customers, and will mean more affordable health insurance, however the healthcare industry has even more to contend with, along with poor funding and an increased need for services.
Luckily DBSIT will now be offering their services in software development, IT support services, and consulting. The company has worked with industries in many different sectors, including retail, mining, banking and financial services, insurance, oil, manufacturing, gas, and construction industries.
DBSIT provides cutting-edge solutions and their focus on innovation have set the bar for custom software development in Western Australia, as they adjust their approach depending on the needs of each business or sector.
By using content management systems (CMS), businesses are no longer reliant on software companies for every little change, and can take back control of their businesses, and easily update information themselves.
A spokesman for the company recently remarked "DBSIT is excited to offer their services to the healthcare industry in Perth, and both industry professionals and customers will benefit from custom designed software, less backend software problems, and remote and onsite support and assistance 7 days a week. No one wants to spend hours in a medical centre or hospital, and we're happy to do all we can to ensure that the IT and software is operating effectively. This should lead to shorter wait times, and an easier job for time-pressed staff."
DBSIT - A software development company have been providing superior customer service since 2007, and credit their high number of repeat clients, and excellent referral rate to their willingness to go the extra mile.
Anyone who has previously wanted to hire software software developers in Perth will know that many software developers have come and gone in Western Australia in the past 10 years. However DBSIT has proven to be a cut above the rest, and are truly devoted to improving the greater Perth community.
Businesses who are looking for software developers in Perth should look no further. Give DBSIT a call for a chat about how they can improve your business.