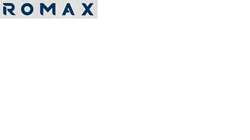 The new bespoke cloud and site based IT infrastructure has future proofed the business and had immediate positive impact on profitability, efficiency and positive client engagement
London (PRWEB UK) 4 March 2015
Romax, the data and direct marketing company explain in a Microsoft video case study the effect on customer campaigns through the sweeping upgrade of their IT systems to best-in-class Microsoft cloud based infrastructure. Microsoft's leading Azure Infrastructure, as a Service (IaaS) platform and its marketing leading office 365 product means that SME's, such as Romax, can further de-risk their operations, data security and increase business resilience through highly available and secure cloud based technologies.
Romax have core competencies in direct marketing, data management and processing, including digital print, direct mail and fulfilment services and have been supporting a portfolio of businesses with their direct marketing across a spectrum of sectors from arts to retail since 1997. Customers are increasingly concerned about their data and want to work with a partner that has established processes, quality control systems, and proper governance in place. These customers expect a service to meet the range of business critical marketing demands.
To meet these demands, Romax have invested considerably in their technology infrastructure but also their people, processes, training programmes and data security, through acquiring ISO 270001 status. These key differentiators have enabled Romax to act as a trusted partner and to retain over 95% of their existing customer portfolio and win new business over a very difficult economic period over the last few years.
Wesley Dowding, Technology & Operations Director at Romax comments: "The new bespoke cloud and site based IT infrastructure has future proofed the business and had immediate positive impact on profitability, efficiency and positive client engagement". IT is often seen as cost by businesses, but implemented correctly it can be a key enabler across a range of business KPI's such as cost avoidance, cost savings, operational efficiencies and even a enabler of increasing incremental revenue. Romax expect that their investment will enable it to grow more sustainably and faster as the economic recovery picks up further.
Established in 1997, Romax are led by senior executives in the direct mail industry. Romax have an excellent track record of servicing leading organisations such as the BBC, NHS, and The Economist. Specializing in cross media marketing, Romax provide intelligent media solutions across a number of channels including Social Media, Web, Mobile and Print, whilst also providing comprehensive data enhancement and creative design across all key vertical sectors, including Retail, where they service notable clients such as Emma Bridgewater, Camelot, and Jones Lang Laselle. Romax are one of the few direct mail agencies to hold ISO 9001 for quality, ISO 27001 for data security and ISO 14001 for environmental standards. They are partners in quality with Royal Mail, members of the British Printing Industries Federation and have been recognised with the Investors in People Bronze award