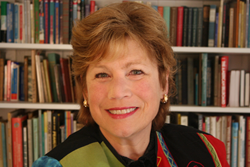 " The people who look after and love the family are our most cherished asset. MsGenuity will become a valuable asset to these people. We offer a social neighborhood where they will find creative and innovative ideas for things that matter.
Sarasota, FL (PRWEB) March 03, 2015
MsGenuity today launched the first reward-based crowdfunding portal developed solely for the mom and family consumer. The site enables both funding and consumer input into the development of innovative product designs, creative projects and worthy community events. By serving an untapped market – the mom community that controls 85% of the $1.5 trillion discretionary income of US households – MsGenuity plans to expand crowdfunding beyond its current male-consumer focus.
"We want to balance and expand crowdfunding, by adding more Yin to the industry's over-abundant Yang. By empowering moms and the family consumer as backers and active participants sharing ideas with product designers and project creators, we're adding consumer input which will result in greater market success," said Marcia Christ, CEO. "We're designing MsGenuity to become another trusted source of good ideas and innovations that matter."
The MsGenuity site is being launched with seven (7) crowdfunding projects. They range from funding a documentary on the Petticoat Painters (a group of women artists organized in the 1950's to overcome the male bias within the art exhibition market), to launching the Matte (a patent-pending portable make-up platform for home and travel usage), to funding a new album for the Lauren Mitchell Band (a regional blues group expanding to national coverage), and more.
Each project owner is reaching out via social media to their family, friends and followers to financially "back" their campaign by contributing funds ranging from $5 to $1,000. In return, backers receive a reward which can include a simple thank you on social media, to a copy of the product being funded, to a dinner with the product development team or even the opportunity of naming the product under development.
The MsGenuity crowdfunding site features a "Neighborhood" facilitating collaboration and idea generation. It includes live chat among backers and project owners, an entrepreneurial-oriented blog on how to successfully launch startups, a mom video blog and forum, as well as an outreach program for mom bloggers.
About MsGenuity
Directing MsGenuity is Marcia Christ, CEO and President. She was formerly Creative Director and Senior VP at Ogilvy & Mather. Product development is overseen by John Montelione. He co-founded Mercury Systems and Guardian Solutions acquired by Griffon Industries. MsGenuity is a Delaware corporation registered in Florida. Our address is MsGenuity LLC, 5020 Clark Rd, Suite 137, Sarasota, FL 34233.
For More Information Access:
The Who and Why of MsGenuity (video)