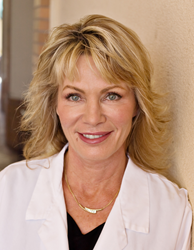 Cosmetic procedures are transitioning into an industry which caters to nearly as many men as women...they should look for an experienced practitioner who can get the job done quickly while still obtaining great results.
Clearwater, FL (PRWEB) March 02, 2015
While 90% of Botox patients are women, (1) more and more men are turning to the needle to improve their looks, with the amount of men receiving Botox increasing by 258% within the past decade. (2) Dr. Cynthia Elliott, owner of Tampa Bay cosmetic facility Skinspirations, previously anticipated that the popularity of cosmetic procedures among men would continue to increase in subsequent years—a prediction proven true as more men, specifically millennials and those competing in the job market, are becoming increasingly aware of how they look in today's "selfie"-obsessed culture.
Millennial men have developed an increased awareness of physical appearance, and with it, a greater desire to improve their image—a trend largely attributed to photo sharing apps such as Instagram. According to a 2014 report, 33% of surgeons have seen a spike in requests for plastic surgery as a result of patients being more self-aware of their looks due to social media. (3) Additionally, the report also finds that younger men between the ages of 18 to 34 are interested in minimally-invasive cosmetic procedures. (4)
However, the desire for "Brotox" is not limited to millennials. Many men feel that they need to look younger in order to compete in both the modern job market and in their romantic lives, and are turning to Botox in order to improve their appearance. A recent article in the New York Times reported that plastic surgeons are seeing an increase in demand for procedures which add prominence to the jawline; however, most prospective patients opt for minimally-invasive procedures for a more natural look. These procedures can include injectable fillers to widen the jawline or add projection to the chin, or Botox, which blocks signals from the nerves to the muscles; the injected muscle then can't contract, causing wrinkles to relax and soften—thus allowing men to look younger while retaining their masculinity.
With the economy on an upturn and social media consumption showing no signs of slowing down, Dr. Elliott predicts that the following trends will soon surface among nonsurgical procedures designed with men in mind:

Young and Old—Preventive Botox will become a popular method for male millennials to retain their youthful look. Conversely, many older patients will seek procedures to help them look as young as they feel; as life expectancy increases, so has the safety of cosmetic procedures, thereby allowing older patients to receive treatments with a reduced risk of additional complications, per Dr. Elliott.
Little Tweaks—Injectable fillers will be key. They can be placed in the hollows of the face—such as the temple or jawline—allowing the face to look younger; however, since minimal work is done, the outside observer will not be able to determine what exactly is different.
Topical Botox Will Rise in Availability—A topical form of Botox created by Revance Therapeutics could receive FDA approval in 2015. Called RT001, this gel form of the botulinum toxin (the active ingredient in Botox) targets the overactive muscles in the skin which cause wrinkles, allowing patients to receive the wrinkle-reducing benefits of Botox without the need for a needle. In phase 2 clinical studies, up to 89% of 553 patients saw improvement in their lateral canthal lines (crow's feet) with no significant side effects, with results lasting for an average of 113 days. (5)
"Cosmetic procedures are transitioning into an industry which caters to nearly as many men as women, and because men typically prefer their procedures to remain confidential, they should look for an experienced practitioner who can get the job done quickly while still obtaining great results," said Dr. Elliott.
For men who are simply seeking noninvasive procedures for a quick rejuvenation, Dr. Elliott suggests consulting an expert with extensive experience in treating men to avoid "feminine-looking" results.
For more information about Skinspirations or to schedule a free consultation, visit http://www.skinspirations.com.
About Dr. Cynthia Elliott and Skinspirations:
Cynthia Elliott, M.D., is the board-certified owner of Skinspirations, located in Clearwater, Florida. Dr. Elliott obtained her M.D. from the University of Illinois College of Medicine, and then completed her residency in Emergency Medicine at Denver General Hospital and the University of Colorado Health Sciences Center. She has been on staff at Bayfront Medical Center, St. Joseph's Hospital, University Community Hospital and Mease Countryside Hospital, and has served on the faculty of the USF School of Medicine. Dr. Elliott currently serves as an expert witness in Cosmetic Medicine for the Florida Board of Medicine. Her company, ExpertEsthetics, provides online video training in advanced injection techniques, as well as hands-on technique training for other practitioners. Dr. Elliott is also a national and international trainer for Cutera Lasers, training other physicians in the use of aesthetic lasers with skin of all colors. Skinspirations specializes exclusively in rejuvenation, enhancement and anti-aging treatments for the face and body. With her staff of aesthetic experts, you know you'll get the best results obtainable. Dr. Elliott has been in practice for over 20 years, and has the experience and reputation to have been chosen by the makers of Botox® Cosmetic and Juvéderm to train other physicians and practitioners in her techniques. For more information, visit http://www.skinspirations.com.
1. BOTOX® Cosmetic For Men Pictures. N.p., n.d. Web. 26 Jan. 2015. botoxcosmetic.com/en/ForMen/BeforeAfterForMen.aspx.
2. "Would You Consider Brotox?" Men's Fitness Magazine. 26 Jan. 2015. mensfitness.com/styleandgrooming/grooming/would-you-consider-brotox.
3. "The Selfie Is Driving A Huge Demand For Plastic Surgery In The US." Business Insider, Inc, 30 Nov. 2014. Web. 26 Jan. 2015. businessinsider.com/r-nip-tuck-click-demand-for-us-plastic-surgery-rises-in-selfie-era-2014-11.
4. "Millennial Men Interested in Cosmetic Procedures, Lack Knowledge on Treatments." N.p., 9 Jan. 2015. Web. 26 Jan. 2015. healio.com/aesthetics/male-aesthetics/news/online/%7Bfa0467ad-d28a-4ab4-9cad-327dcf99eb22%7D/millennial-men-interested-in-cosmetic-procedures-lack-knowledge-on-treatments.
5. "Topical Botox Is on the Way." N.p. Web. 26 Jan. 2015. everydayhealth.com/skin-and-beauty/0430/topical-botox-is-on-the-way.aspx.