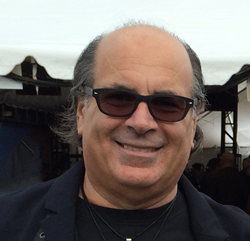 "The video and cine markets represent a huge opportunity for the MAC Group and our brands. Wayne's extensive knowledge and relationships are unsurpassed in the industry. We are thrilled to have him join our ever growing team." - Jan Lederman, President
North White Plains, NY (PRWEB) March 03, 2015
MAC Group is pleased to announce the addition of Wayne Schulman as Product Strategist for video and cine products. Wayne will be focused on developing new products for the video and cine channel and play a key role in the sales and marketing of existing products.
Wayne Schulman joins the MAC Group with years of experience in selling and promoting video and cine products in a variety of markets and sales channels.
"The video and cine markets represent a huge opportunity for the MAC Group and our brands. Wayne's extensive knowledge and relationships are unsurpassed in the industry and will be a huge asset. We are thrilled to have him join our ever growing team," said Jan Lederman, President.
When asked about joining MAC Group, Wayne's response was an enthusiastic "I am very excited to be able to bring my experience to the MAC Group. I am truly impressed with the resources available here. Our capabilities in product development, sales and marketing are unmatched in the industry."
Wayne Schulman's extensive industry experience includes product development and marketing & sales management at Tiffen, Manfrotto and Ikan. As an Associate Member of the American Society of Cinematographers and with close to 20 years of management experience, Wayne looks forward to introducing all of his friends and colleagues to the MAC Group's products, people, and services.