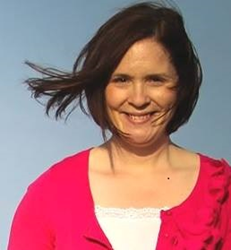 Entrepreneurs need a great story to make a massive impact and find a home in people's hearts.
BOSTON, MA (PRWEB) March 03, 2015
For entrepreneurs struggling to be seen and heard in an increasingly crowded marketplace, a new virtual storytelling program begins March 5 to help them cut through the noise so they can attract more clients and boost their business.
Whether it's Microsoft CEO Satya Nadella quoting T.S. Eliot's "Little Gidding" to ignite a new corporate narrative or bestselling author Gary Vaynerchuck sharing how to tell brand stories on social media, America's top business leaders and entrepreneurs hail storytelling as an essential skill for success.
"Great marketing is all about telling your story in such a way that it compels people to buy what you are selling," Vaynerchuck writes in "Jab, Jab, Jab, Right Hook".
According to Yankelovich Consumer Research, the average consumer is exposed to approximately 5,000 marketing messages every day. Having a story worth telling is the key to standing out and giving people a reason to care, said Gayle Nowak, founder of The Story Stylist.
"As entrepreneurs, our businesses are often forged out of our life experiences" said Nowak, who created the Tell to Sell Story Creation Clinic, a program designed to help entrepreneurs unearth and monetize their own compelling story. "You need at least one great story – your story – to make a massive impact and find a home in people's hearts."
Nowak's take on being seen and heard in a world of information overload is captured in her Tell to Sell Story Creation Clinic training program. The main objective is to transform mission-driven entrepreneurs into memorable, powerful and authentic promoters for their business. It goes beyond branding and marketing basics, empowering entrepreneurs to overcome their reservations about marketing and selling so they can engage more people and create the change they want to see in the world.
For more information about the Tell to Sell Story Creation Clinic, visit http://www.thestorystylist.com/telltosell
For more information about us, visit http://www.thestorystylist.com