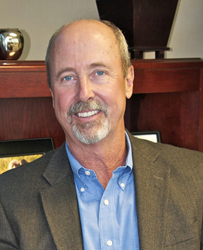 "[Patients] feel like they're being heard, that they're being understood, and it allows them to express their fears and say when they don't understand.
Clearwater, FL (PRWEB) March 02, 2015
While many hospitals have implemented medical interpretation services to comply with Title VI of the Civil Rights Act, the unique needs of children with limited English proficiency (LEP) and hearing loss are bringing light to the value of video remote interpreting (VRI) services. U.S. Census Bureau statistics reveal that nearly 1 in 20 U.S. children have LEP—a number that rises to more than 1 in 10 in some major cities.(1) Stratus Video Interpreting enables healthcare providers and patients to communicate via live medical interpreters, who have the ability to display text and graphics on screen to better communicate with children.
A recent article in the Santa Barbara News-Press examined how Stratus' video remote interpreting has been implemented by Cottage Health System in Southern California.(2) Denise Filotas, interpretive services coordinator for Cottage Health System, explained that Stratus' services supplement their own staff interpreters, with 45 video interpretation units deployed at Cottage Health System's hospitals in Santa Barbara, Goleta and Santa Ynez as well as outpatient clinics.
"[Patients] feel like they're being heard, that they're being understood, and it allows them to express their fears and say when they don't understand," said Filotas. She noted that 15% to 20% of Cottage's patient base speaks a language other than English, and estimates that 95% of those are Spanish-speaking patients. She added that Stratus' healthcare interpreters have been sensitive to patients' needs, and recounted an incident where a male interpreter realized that a young woman was embarrassed to speak about her health problems, so he quickly connected her to a female interpreter to put her at ease.(2)
According to the Census Bureau's most recent Community Survey (1), 4.5% of children aged 5 to 17—more than 2.4 million children in total—speak English less than very well. The Census Bureau's findings showed that the population of LEP children rises substantially in certain metropolitan areas, including Dallas (18.1%), El Paso (17.3%), Houston (14.9%), Miami (12.4%), Los Angeles (11.9%), New York (11.2%) and San Francisco (10%). While there are no definitive figures concerning the number of children who are deaf or hard of hearing, data compiled by the Centers for Disease Control and Prevention suggests that between 1 and 5 children per 1,000 have hearing loss.(3)
"A visit to the doctor or hospital can be a scary situation for any child, especially one who is ill or injured. But imagine how much more frightening it must seem for children who cannot communicate with their healthcare providers," said Sean Belanger, CEO of Stratus Video Interpreting. "Children with limited English proficiency or hearing loss may have difficulty explaining what hurts, understanding their diagnosis or paying attention to medical staff. To overcome these challenges, Stratus' medical interpretation services take full advantage of the video medium. Our interpreters can display text, images and animation on screen to engage children and aid their understanding."
Belanger emphasizes that the ability of patients to communicate effectively with their healthcare providers has a significant impact on the quality of care they receive. Research has shown that professional interpretation services resulted in a significantly lower percentage of medical errors than ad-hoc interpreters or no interpreters.(4) For these reasons, Belanger envisions that timely access to certified healthcare interpretation services will one day factor into best hospital rankings such as those published by U.S. News & World Report.
Stratus' video remote interpreting services are designed to be flexible and adaptable to meet the needs of healthcare organizations of any size and type. As an example, Belanger cites the recent Stratus implementation at Yale-New Haven Hospital, which includes stationary carts with large touch screens for use in specific locations as well as mobile units featuring iPads attached to wheeled poles, or "iPoles." He also points to video interpreters' use of text, graphics and animation as another form of customization that healthcare providers can employ to better serve deaf, hard-of-hearing and LEP patients of all ages.
For more information on Stratus and its medical interpretation services, visit http://www.stratusvideo.com.
About Stratus Video Interpreting:
Stratus Video Interpreting provides on-demand interpreter services by using technology to connect clients with interpreters in over 175 spoken and signed languages in less than 30 seconds. Stratus' cloud-based video solution delivers an array of unique features to virtually any Internet-enabled PC, Mac, smartphone or tablet. Stratus clients use the technology to connect with their own staff interpreters, as well as with Stratus interpreters, who have years of healthcare and courtroom experience and hold multiple certifications. With Stratus, state-of-the-art video remote interpreting is made available with virtually no capital investment. Stratus averages 65,000 video calls a day, up from 40,000 in mid-2013. Stratus Video is the sister company of The Z® (CSDVRS, LLC, dba ZVRS), which was established in 2006 and developed by and for deaf and hard-of-hearing individuals, setting the industry standard as the nation's premier Video Relay Service Provider and the first VRS Provider to receive a 5-year certification from the FCC. In 2014, Stratus was recognized as one of the fastest-growing privately held companies, ranking #3,827 on Inc. magazine's Inc. 5000 list. For more information, visit http://www.stratusvideo.com.
1. U.S. Census Bureau. "Age by Language Spoken at Home by Ability to Speak English for the Population 5 Years and Over"; 2013 American Community Survey 1-Year Estimates; report generated via American FactFinder; accessed February 20, 2015. factfinder2.census.gov
2. Mason, Dave. "The Face of Health: Video Translations Help Non-English-Speaking Patients"; Santa Barbara News-Press; December 30, 2014. newspress.com/Top/Article/article.jsp?Section=LIFE&ID=567118456210718744 (full text available at stratusvideo.com/in-the-news/)
3. Centers for Disease Control and Prevention (CDC). "Hearing Loss in Children: Research and Tracking"; Hearing Loss section on CDC website; page last updated November 17, 2014. cdc.gov/ncbddd/hearingloss/research.html
4. Flores, Glenn; Abreu, Milagros; et al. "Errors of Medical Interpretation and Their Potential Clinical Consequences: A Comparison of Professional Versus Ad Hoc Versus No Interpreters"; Annals of Emergency Medicine; November 2012. ncbi.nlm.nih.gov/pubmed/22424655