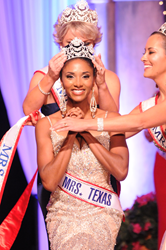 Atlanta, Ga (PRWEB) March 03, 2015
Arts and entertainment is the most influential mission field in the world today. Actors, Models and Talent for Christ exists to find, prepare and launch performers to be 21st century missionaries. Since 1982, thousands of performers who have started their career with AMTC are "Making Good Bolder" on the stages on film, fashion, music and theater.
The March 7 auditions will be hosted by Austen Williams (Charlotte), Carey Lewis (Minneapolis) and Chu Oparah (Indianapolis). The Charlotte and Minneapolis auditions will be on Saturday at 9:00 a.m. and 1:00 p.m., and Indianapolis auditions will be on Saturday at 1 p.m.
Mrs. America 2014 Austen Williams has been in the industry for over 25 years as a model, actor, singer and dancer. Clients include Southern Weddings, Abercrombie and Fitch, Ruehl, Ford Motor Cars, Hanes, L'eggs, Sony, American Airlines, MTV, Vibe Magazine and Best Body Magazine. Williams is Head Modeling Consultant with AMTC, and regularly co-hosts the teen talk show, INsight.
Carey Lewis, co-founder of AMTC, is thankful that the organization has become a shepherd of God's movement into media. "God is preparing an army of performers," she says. "AMTC's job is to find them and guide them up the mountains of arts and entertainment."
Chu Oparah, president of Act Out Talent Studio, has been performing on stage since he was six years old. Recently, he has performed with a Musical Theater group called The Atlanta Workshop Players as well as playing percussion and base guitar in several bands around Nashville.
AMTC desires to serve all performers who are called, chosen and faithful. For more information about the upcoming auditions, please visit http://www.amtcaudition.org.