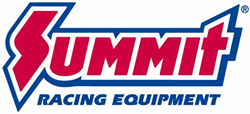 Tallmadge, OH (PRWEB) March 04, 2015
Putco Luminix LED Light Bars deliver high quality, universal bright lighting in a package that's 300 percent smaller than other light bars on the market. That means truck and off-road enthusiasts can put a Luminix bar just about anywhere they want.
Luminix LED Light Bars feature black anodized 6061 billet aluminum housings with high power Nichia clear LED bulbs and focus lenses that concentrate the light beam path. The bars are available in lengths from 4.5 to 71.5 inches and with bulbs rated from nine to 189 watts. The LED bulbs have a 50,000 hour lifespan and come with thermal control chips for over/under voltage protection. A wiring harness and stainless steel mounting hardware are included.
Summit Racing Equipment
http://www.SummitRacing.com
1-800-230-3030