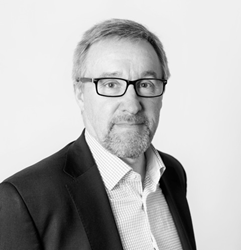 The advancements Visiopharm is making to the field of quantitative immunohistochemistry is the most meaningful I have seen in a very long time.
Hoersholm, DK (PRWEB) March 04, 2015
Today Visiopharm announces that Patrik Dahlén, previously the CEO of Dako, has joined the Visiopharm Board of Directors as Chairman. Mr. Dahlén joins Visiopharm at a time when we are positioned to become the fastest growing software company, specializing in quantitative digital pathology for cancer diagnostics and research.
"Over the last several years, Visiopharm has invested significantly in the development and validation of ONCOtopix™ Dx, a complete quantitative digital pathology solution for cancer diagnostics. The feedback we are getting from pathologists is energizing, and the timing for this type of innovation is perfect in several important markets. We are delighted that Patrik, an experienced executive with an impressive track-record in the diagnostics field, and who has a deep understanding of our market has accepted to join our team at this defining point in time. Patrik will be instrumental in scaling up Visiopharm, while growing and solidifying our position as a technology and market leader in quantitative digital pathology," said Michael Grunkin, the CEO and a co-founder of Visiopharm.
"The advancements Visiopharm is making to the field of quantitative immunohistochemistry is the most meaningful I have seen in a very long time. I believe this technology will make a real difference, in terms of productivity and data quality for the practice of diagnostic pathology. It is exciting to see how well the value proposition for ONCOtopix Dx is received by pathologists around the world. I have no doubt that this will radically change the standards for patient care, drug development, and companion diagnostics. I look forward to working with the Visiopharm team, and supporting this innovative company to reach the next level," stated Patrik Dahlén, Chairman of the Board.
Visiopharm's ONCOtopix solutions unlock the potential for quantitative digital pathology for cancer diagnostics and research. ONCOtopix Dx is a complete, integrated solution for computer assisted in-vitro diagnostics, including quantitative diagnostic immunohistochemistry (IHC) and In-Situ Hybridization (ISH). ONCOtopix Discovery promotes efficient, high-throughput quantification of tissue based biomarkers; biomarkers that are essential to cancer drug development, patient stratification in conjunction with clinical trials, and for the development of companion diagnostics. All ONCOtopix solutions incorporate Visiopharm's patented Virtual Double Staining, a novel method for automated, robust and verifiable tumor and stroma separation.
About Visiopharm
Visiopharm image analysis software has become the preferred Quantitative Digital Pathology solution for leading biopharmaceutical companies, contract research organizations (CRO), research institutions, and for hospital diagnostic pathology labs around the world. Recently, Visiopharm has expanded to include ONCOtopix™ Dx a robust solution for cancer diagnostics with CE-IVD algorithms for the breast panel, integrated LIS driven workflow, and Virtual Double Staining. Our software is featured in over 800 scientific publications, and is compatible with leading slide scanner manufacturers, data management software, and a wide variety of microscopes and cameras.
Visiopharm, a privately owned company, was founded in 2001 by the Managing Director, and Chief Executive Officer, Michael Grunkin and the Chief Technical officer, Johan Doré Hansen, who both have a strong scientific and practical background in image analysis.
Our company has grown into an international business with over 500 licenses placed in more than 30 countries. Our growing network of authorized distributors and integration partners support the growth of Visiopharm solutions on several continents including North America, Europe and Asia. Our headquarters is located in the Medicon Valley of Denmark, with a branch office in the Netherlands, and a North America office in Broomfield, Colorado.