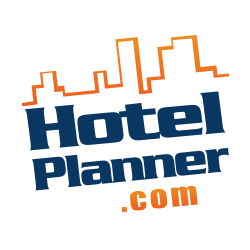 West Palm Beach, FL (PRWEB) March 03, 2015
HotelPlanner.com, the leading online provider of group travel services, announced today an upgraded version of their Travel Mobile App for both iPhone and iPad users. Since its initial launch in February 2011, the app has generated great success among customers looking to book hotel rooms instantly and securely at the guaranteed lowest rates. This is largely in part due to its ability to source hotel rates from multiple providers, as it remains easy to navigate, interactive, and user-friendly.
The new redesign, Version 5.5, features higher resolution technology and makes it more convenient to access more than 300,000+ hotels worldwide and book the best deals on the go in real-time at the touch of a button. HotelPlanner's app also continues to have the ability to source and contract group hotel bookings for both event buyers and group hotel sales managers. With its unique and streamlined design, it's even easier for individual and group buyers to track past bookings, initiate competitive bidding, and store contact information for a faster reservation process.
The app's functionality remains simple, intuitive, and best of all, free for all users. Browse thousands of hotels in seconds to find the perfect match for any individual or group booking stay.
To download HotelPlanner.com's Travel Mobile App for iPhone and iPad, please visit: https://itunes.apple.com/us/app/hotelplanner.com-hotels-hotel/id420759661?mt=8
About HotelPlanner
HotelPlanner.com provides online services to consumers in need of global hotel rooms, and/or individual hotel rooms. The company's service ensures the lowest rates by allowing customers to receive quotes online directly from hotel group sales managers or by sourcing individual rates from worldwide suppliers. The company also provides mobile applications for booking group and individual group hotel reservations plus owns and operates Meetings.com, a site dedicated to providing information on meeting and banquet venues around the world for corporate and association meeting planners. Its services allow customers to book hotels for business meetings, conferences, conventions, family reunions, weddings, extended stays, tours, military reunions, church events, and group travel. Founded in 2002, the company has offices in in West Palm Beach, FL (USA Headquarters), Las Vegas, Nevada, London, England, (European Headquarters) and Hong Kong.
For more information, please contact Bruce Rosenberg at (818) 661-0244 or at Bruce.Rosenberg(at)hotelplanner(dot)com.