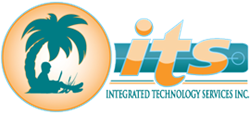 ITS seems like a great company -- it's my first time working in an environment where there is a lot more focus on the individual and their career progression
Charleston, SC (PRWEB) March 02, 2015
On Monday, Feb. 16, Integrated Technology Services Inc. brought on its new computer and network analyst, Daniel Stepp, in a move to improve the quality of its vast array of IT managed services.
In his new position, Stepp will work to implement, manage and deliver Integrated Technology Services Inc.'s various IT services to customers, which consist of network remediation, computer repair, IT consulting, IT managed services, regulatory compliance service and much more.
According to Tiffiny Hladczuk, President, Stepp was a great candidate for the position due to his prior job experience and knowledge of computer technology.
"Daniel has many years of experience in both working with customers and working with computers," Hladczuk says. "He worked at the Geek Squad for two years as lead technician, then worked for an insurance training institute as their network administrator. Afterwards, he joined the Army for 7.5 years, where he was part of the infantry and worked as an information assurance officer. He even created a personal management database for Fort Stewart which is still being used and implemented to this day."
Hladczuk first took notice of Stepp's skills in customer service and computer aptitude while he was an employee at World Wide Tech, a company that partnered with Integrated Technology Services Inc. on a project.
Stepp says his experiences with Integrated Technology Services Inc. have been highly positive so far, and that its mission aligns with his own personal goals to become as proficient as possible with technology.
"ITS seems like a great company -- it's my first time working in an environment where there is a lot more focus on the individual and their career progression," Stepp says. "It is very refreshing to be in a good organization, and there are a lot of great people here."
Hladczuk agrees that Stepp, who is also working toward a degree in information systems, is the right fit for the company.
"We are very excited to have Daniel as part of the team," she says. "We got to meet him out in the field and witness his work efforts. We were so impressed with his customer service aptitude and skill set. It is so important that our team has synergy and all are working towards the same goals. Daniel fits into the ITS family and we are blessed to have him."
About Integrated Technology Services Inc. (ITS)
Integrated Technology Services Inc. is focused on providing exceptional customer service by offering clients the best value, and the best opportunities for growing and managing their technology options. The Integrated Technology Services team is experienced, and holds several recognized industry certifications. To learn more, visit itscares.com