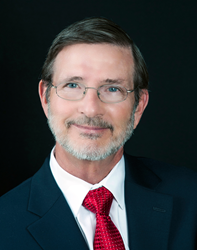 "Ave Maria Preparatory School is close to our hearts at Goodwill because we believe everyone who wishes to work – including those with disabilities – should have the opportunity."
Sarasota, Florida (PRWEB) March 03, 2015
During the annual "Miracle Fest," the primary fundraising event for Ave Maria Preparatory School, Goodwill Manasota president & CEO Bob Rosinsky will be honored with the "Archangel Award" for 2015. The award is given to a person who has gone above and beyond to help those with special learning needs, who is committed to improving the quality of life for others, and exemplifies the true meaning of leadership and philanthropy throughout the community.
The Miracle Fest will be held on Thursday, March 12 at the Lakewood Ranch Country Club (7650 Legacy Blvd., Lakewood Ranch) from 6–9pm. Special guest at the event will be Joy Weston, internationally published best-selling author; "mistress of ceremonies" will be Susan Nilon, owner of WSRQ Radio and host of "The Nilon Report." Guests will also enjoy a live and silent auction.
Located in Myakka City, Ave Maria Preparatory School is the only grade 2-12 school for children and young adults with special learning needs in Sarasota, Manatee, Desoto and Hardee counties. The nonprofit school serves individuals ages 6-22 with issues including autism, Attention Deficit Disorder, Asperger's Syndrome, Tourette syndrome and bipolar disorders, helping students to receive a standard diploma.
"When we began discussing candidates for the Archangel Award for the 2015 Miracle Fest, one name stood out above the rest: Bob Rosinsky. Bob and his team at Goodwill Manasota have helped us in many ways, for many years," said Sister Gilchrist Cottrill, founder and CEO of Ave Maria Preparatory School. "We are forever indebted to Bob for his tireless work to create employment opportunities that many with disabilities might never have otherwise. He has created a purpose for many of our students who have earned their diplomas – students who were just going through the system now have a chance to thrive and find success through a paycheck they have earned. This is our way of saying thank you for that work."
"Ave Maria Preparatory School is close to our hearts at Goodwill because we believe everyone who wishes to work – including those with disabilities – should have the opportunity. We are always looking for ways to improve the lives of those in our community, regardless of background, education, experience or disability," said Rosinsky. "We look past the disability and instead see people for their abilities. We want everyone to feel success and the dignity that comes from earning a paycheck. I am honored to receive this award as we continue to help spread the word of a worthy cause."
Through its Supported JobsPlus program, Goodwill has created 100 jobs for individuals with disabilities – some of which are significant – in its retail stores and attended donation centers. Included in that number is five graduates of Ave Maria hired by the organization.
Tuition at Ave Maria is $12,000 and, although many students currently receive the McKay Scholarship – which provides, on average, half of the tuition – the remaining balance can be difficult to cover. Many parents of students at Ave Maria face higher medical costs than other families and cannot afford the remainder of the tuition without assistance. Philanthropic contributions are critical to the success of the school, and the annual Miracle Fest has been a way for local businesses and community leaders to lend support to this important and much-needed institution.
Tickets for the Miracle Fest are $150 and can be purchased by visiting amuprep.org or by calling (941) 355.2721 ext. 104.