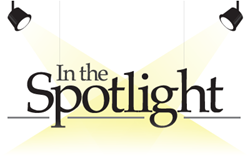 Allenhurst, NJ (PRWEB) March 02, 2015
Bielat Santore & Company has introduced a new segment to their Bielat Santore Courier, a bi-weekly newsletter about the latest in restaurant industry news, called "In the Spotlight," highlighting the success of local restaurants and establishments. The purpose of the segment is to promote area restaurants and their achievements in the industry.
"In the Spotlight" is found in the introduction section of each newsletter featuring news about positive restaurant reviews, special events, updated menus and the like. The newsletter is distributed to subscribers as well as posted on the company's Facebook page, Jersey Beats & Eats.
To subscribe to the Bielat Santore Courier or to be featured in "In the Spotlight," email Bielat Santore & Company at info(at)123bsc(dot)com.
About Bielat Santore & Company
Bielat Santore & Company is an established commercial real estate firm. The company's expertise lies chiefly within the restaurant and hospitality industry, specializing in the sale of restaurants and other food and beverage real estate businesses. Since 1978, the principals of Bielat Santore & Company, Barry Bielat and Richard Santore, have sold more restaurants and similar type properties in New Jersey than any other real estate company. Furthermore, the firm has secured in excess of $500,000,000 in financing to facilitate these transactions. Visit the company's website, http://www.123bsc.com for the latest in new listings, property searches, available land, market data, financing trends, RSS feeds, press releases and more.