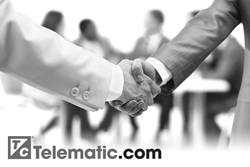 We've added new sales representatives to our Australia office and as well, our biggest market, Canada.
Calgary, Alberta (PRWEB) March 05, 2015
Telematic Controls is happy to announce a new member to their North America sales force. With this new addition to their sales team, Telematic looks to provide better customer service to local clients, who's needs are often unique to regional trends and culture.
As heavy industries in North America continue to see growth in 2015, many professionals in the field have stated an increased need for fast and knowledgeable service.
Troy Waddel, Information Services Manager, says "We have been working very diligently over the last few years to ensure a consistent approach when it comes to serving our customers, including technological advancements in our sales, processing, e-commerce, and now, more trained sales professionals on the playing field to serve a wider range of customers."
Due to Telematic's new e-commerce platform gaining more global reach, and an increase of sales from unexpected places, Telematic has been adapting to provide as much local support as possible. Recently this included international regions Australia and China.
Clients in the oil & gas, electrical, drilling, mechanical, chemical, and plastics industry can look forward to access to Telematic products, personal technical services, and individualized support with new sales reps. "More sales reps means greater customer service with more attention paid to individual clients."
Brett Payne, Sales Manager at Telematic, says "We've added new sales representatives to our Australia office and as well, our biggest market, Canada. We are very excited to see the positive impact this will have on our customers. Telematic is dedicated to providing the best customer service in the industry."
Among these recent changes to the company is Telematic's new Product Selection Assistant, an easy to use and helpful guide to selecting pressure switches. Telematic also plans to launch a new version of their website in the near future.
To learn more about these latest developments, visit Telematic today, or click here to find a sales rep near you.