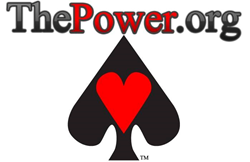 Rev. Thabiti, says "Not only is this possibly the greatest discovery of all time but this will be a huge game changer because it instantly improves the way people live."
Las Vegas, NV (PRWEB) March 06, 2015
ThePower.org has unveiled a new discovery that enables anyone to see themselves from any other person's point of view without needing to ask" according to Rev. Thabiti the Executive Director at ThePower.org and the inventor of the Time-Map System.
Rev Thabiti was interviewed July 17, 2014 https://www.youtube.com/watch?v=vFb4nCmN7Sw ) and on September 5, 2014 (http://www.youtube.com/watch?v=zaTfubcEtK0 at KTNV ABC Channel 13 Las Vegas, NV, explaining that The Time-Map System is a simplified, user friendly, interactive birth chart that is defined as a mathematical technology rooted in ancient science that integrates the date of birth of any person with universal laws that govern existence in a way that provides illuminated directional guidance as advancements are made into each new time period outlined on that person's Time-Map. An example of Universal law is every person gets only 24 hours per day and 7 days per week regardless of where they are from or regardless of any religious belief.
Dr. Stephanie Dodge of Boulder, CO, and a longtime Time-Map user says "Albert Einstein is most famous for proving the relationship between Time and Space known as the Law of Relativity or E=MC² and what this law simply means is wherever we are, there is always the time we are there, and that time and space must coexist or we don't exist according to Einstein." Dodge adds "Where' you are right now is a map of your country but 'when' you are is your Personal Time-Map. Both maps, Time or Space, work the same way where neither map predicts which direction one will choose but both maps show what the directional choices are and what to expect in the future from moving in any direction."
Thabiti explains "One of the most extraordinary features of the Time-Map beyond its profound, truthfulness, accuracy and reliability is that the people whom we interact with the most are easily located and identified on our Time-Map by their birthday. Then, the Time-Map shows what to expect if we so choose to interact with that person during that time." He continues "Because any user can locate anyone on any Time-Map means that they can look at the Time-Map of anybody else, locate themselves on it, and see how they look from that person's point of view. This powerful feature provides a superior illuminated advantage over one's situation or circumstance and there is not a psychic or astrologer in the world that can do, match or top this exclusive feature."
In actual operation a user sees their Time-Map on the computer screen and simply enters the birthday of the person to be located and clicks 'GO.' Then the computer quickly locates the person using little hands pointing to where they are on the Time-Map. Then the user simply moves the mouse over to where the person is located and the definition pops out like a balloon that tells what it means. "This way we can now predetermine which way and with who is leading to what we seek to accomplish as well as seeing who to avoid, when and why to avoid them" says Marquette Williams, a computer scientist and Time-Map user from Vancouver.
To satisfy any potential skeptics and prove the validity of this scientific discovery to be the most accurate and reliable way of predicting the future, ThePower.org has released (at the special link below) the Time-Maps of the 2 boxers, Floyd Mayweather and Manny Pacquiao, in what is expected to be the most hyped and highest grossing boxing event in history. All are invited to take the Time-Map System on a free test drive by locating both of the fighters on each Time-Map and see right now what will happen between these 2 fighters on May 2nd while the rest of the world must wait to find out.
Rev. Thabiti, says "Not only is this possibly the greatest discovery of all time but this will be a huge game changer because it instantly improves the way people live." He adds "Whatever the reason for using headlights when driving down a dark road is the same reason to use the Time-Map System."
To get Free Access or for more info please visit http://thepower.org/Fight_May_2.php or call 702-987-5252
ABOUT: Reverend Thabiti is the CEO at ThePower.com and Executive Director at ThePower.org. He writes the Mars vs. Venus section of Las Vegas Woman Magazine and also writes the syndicated Empowerment Column each week for the Las Vegas Informer newspaper. He is author of the books 'All About You' available now and his new book coming soon 'The Secret Wisdom of the Ages.'
Rev.Thabiti is a client with MCA (http://www.myclassifiedads.net), a full-service ad agency based in Tampa, FL.