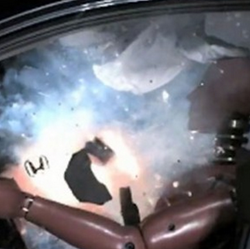 I can almost hear the judge saying: 'You either knew or should have known…' about a way to address this growing problem."
Portland, OR (PRWEB) March 04, 2015
Automobile dealerships now have a dynamic and cost-effective solution to easily verify if the cars and trucks they sell to consumers have 'open' safety recalls that need repairs, and to keep track of the recall status on their vehicle inventory on a daily basis.
In 2014, more than 63 million vehicles were affected by safety recalls. With the launch of the Dynamic Recall Management SM service from AutoAp, dealerships can now know which of their vehicles are affected by safety recalls every day – and get them repaired before sale.
Prior to the launch of the Company's new service, there was no easy or cost-effective way for auto dealers to be certain every day whether the safety recall history on each vehicle in their inventory included any open safety recalls. AutoAp's Dynamic Recall Management SM service solves this and other significant safety recall management problems affecting more than 17,000 franchise dealers and 40,000 independent used-car dealers in the U.S.
The service automates most of the process for dealers, cutting the time it takes manually from more than 80 hrs. per month, down to just a few minutes each day - saving an estimated $18,000/year for an average dealer with a monthly inventory of 100 vehicles.
Although dealerships can and do buy vehicle history reports that can include recall information, dealers would have to get a new report on each vehicle every day; analyze the results and develop actionable reports - and still wouldn't know if a newly issued NHTSA recall might affect a specific vehicle in their inventory when that vehicle's manufacturer hasn't yet announced the pool of VINs affected by the recall.
Further, due to significant and numerous NHTSA safety recall database errors discovered and corrected by AutoAp, the Company now has the most accurate single source safety recall database available in the industry.
Carr Auto Group in Beaverton, Oregon is the first car dealership in the nation to implement a dynamic solution to verify that the cars and trucks they sell to consumers do not have 'open' safety recalls that need repairs, and to automatically keep track of the recall status on their entire vehicle inventory on a daily basis.
Brad Preble, President of Carr Auto Group said: "I sleep better now that I have the Dynamic Recall ManagementSM service, checking all my inventory for recalls every night. I receive a status report each morning; early warning when NHTSA issues a new recall that my manufacturer hasn't even told me about, and automated alerts when new recalls affect any vehicles on my lot that were verified safety recall-free just yesterday." He went on to say: "AutoAp, Inc. has introduced a very effective tool with several technologies not currently found in the automotive marketplace."
"With all the serious injuries and even deaths attributed to this historically high number of recent vehicle safety defects, coupled with the fact that dealerships have significant difficulty trying to stay on top of manufacturers' numerous recalls, we decided to do something about it," said Mark Paul, AutoAp's CEO.
More dealership praise from Jon Lancaster, who built and sold the Lancaster family of dealerships in Madison, Wisconsin:
"AutoAp's DRM Service will revolutionize the process of dynamically checking for open recalls in the automotive market," he said. He went on to say: "In fact, any dealership executive who reads this article may find themselves in a tough spot. I can almost hear the judge saying: 'You either knew or should have known…' about a way to address this growing problem."
Please contact the Company or visit AutoAp's dealer website for more information.
AutoAp, Inc. is an automotive software development company providing innovative solutions to auto dealers that connect them to the private-party vehicle market for sales and service, creating in-bound appointments rather than fought over, expensive and low close-ratio leads.
©2015, AutoAp, Inc. All rights reserved