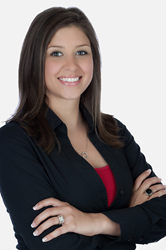 JoAnne has all the skills necessary to be a very successful escrow officer
Houston, Texas (PRWEB) March 03, 2015
JoAnne M. Steiger has joined the Clear Lake branch of North American Title Co. as an escrow officer. Steiger has seven years' experience in the title industry, most previously working as an escrow officer at another local title company.
"JoAnne has all the skills necessary to be a very successful escrow officer," said Brittany Ramos, vice president, branch manager for North American Title. "We are excited to have her come on board with the Clear Lake team. She brings a positive vibe to the table that will benefit our group as well as the real estate professional, lender and builder customers we serve."
The Clear Lake North American Title office is located at 2525 Bay Area Blvd., Suite 130, Houston, TX 77058, telephone number (281) 218-6435.
About North American Title
With well over 1,000 associates and a vast network of branches from coast to coast, North American Title (NAT) is among the largest real estate settlement service providers in the United States. Consisting of both agent and underwriter operations, NAT reported annual net revenues in fiscal 2013 of $185 million. The company also has the resources and stability of a wholly owned subsidiary of an S&P 500 company with over $11.0 billion in assets (fiscal quarter ending Nov. 30, 2013). North American Title's agency network operates nationally under the name North American Title Co. (NATC), and is located in 18 of the fastest-growing states: Arizona, California, Colorado, Delaware, Florida, Illinois, Indiana, Maryland, Minnesota, Nevada, New Jersey, New York, Ohio, Pennsylvania, Texas, Utah, Virginia and Washington, D.C. Through our relationship with our expanding affiliate network, NATC provides real estate settlement services in all 50 states. NAT is headquartered in Miami, Fla. To learn more, visit http://www.nat.com