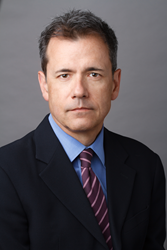 San Francisco, CA (PRWEB) March 03, 2015
Cornerstone Research, a leading provider of economic and financial consulting and expert testimony, announced today that Harvard Business School Professor Stuart C. Gilson has affiliated with the firm.
"Stu is a sought-after authority on corporate litigation, with a particular expertise in firms that are facing bankruptcy or financial distress," said Cornerstone Research President and CEO Michael E. Burton. "His inclusion in our network of experts is a major asset to many of our clients."
Professor Gilson serves as an expert witness on business valuation, credit analysis, and corporate finance. In litigation involving corporate restructuring or bankruptcy, he also addresses issues of asset valuation, solvency analysis, fraudulent conveyance, and substantive consolidation.
His research has been published by leading academic and practitioner journals, and cited by national news media. Professor Gilson's work has received a number of honors, including the CFA Institute's prestigious Graham and Dodd Award. He was an associate editor of Financial Management and the Journal of Corporate Finance.
Professor Gilson serves or has served on the advisory and corporate boards of several for-profit and nonprofit organizations and has provided expert advice to governments on national bankruptcy law reform.
About Cornerstone Research
Cornerstone Research provides economic and financial consulting and expert testimony in all phases of complex litigation and regulatory proceedings. The firm works with an extensive network of prominent faculty and industry practitioners to identify the best-qualified expert for each assignment. Cornerstone Research has earned a reputation for consistent high quality and effectiveness by delivering rigorous, state-of-the-art analysis for over 25 years. The firm has more than 500 staff and offices in Boston, Chicago, London, Los Angeles, Menlo Park, New York, San Francisco, and Washington.
http://www.cornerstone.com
Twitter at @Cornerstone_Res