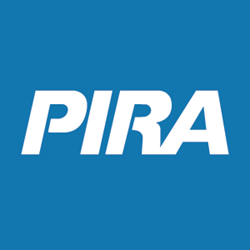 The basic problem is that the Atlantic Basin has no outlet for its excess crude, with Middle East producers aggressively pricing in Asia to maintain market share.
New York, NY (PRWEB) March 03, 2015
NYC-based PIRA Energy Group believes current Brent crude tightness will not last. In the U.S., crude build drives another record total U.S. commercial stock level. In Japan, crude runs eased and product stocks drew. Specifically, PIRA's analysis of the oil market fundamentals has revealed the following:
World Oil Market Forecast, February 2015
PIRA's outlook for an improving global economy is on track. Current Brent crude tightness will not last. The basic problem is that the Atlantic Basin has no outlet for its excess crude, with Middle East producers aggressively pricing in Asia to maintain market share. The surplus hit Europe first, then North America, and now all prices point supply back to Europe.
Crude Build Drives another Record Total U.S. Commercial Stock Level
The U.S. crude balance structure that has bloated crude inventories to record levels continues unabated. Domestic crude supply is now up more than 1.5 MMB/D over the last four weeks, compared to last year, while crude imports remain stubbornly high, down only 0.55 MB/D over the same period. Weekly crude runs and exports are up a combined 0.7 MMB/D, but not nearly enough to forestall stocks growing at a faster clip than last year. Total commercial stocks built this week, to a new record high. With a draw last year, the year-over-year surplus increased. With falling crude runs but imports remaining around 7.30 MMB/D, crude stocks built.
Japanese Crude Runs Easing; Crude and Product Stocks Draw
Crude runs have begun to ease from maximum seasonal levels, while imports were low and crude stocks drew. Finished product stocks also drew moderately. Gasoline demand eased, but stocks still drew slightly, while gasoil demand was strong and stocks drew for the fifth straight week. The indicative refining margin remained strong. Gasoline cracks firmed, while other major product cracks eased slightly.
European LPG Prices March Higher
European LPG prices rose last week as higher winter demand was met by limited supply, as fewer import cargoes arrived in the region and refinery supplies have dwindled. Barge lots of propane were $39/MT higher at $533 Friday, at a slight premium to naphtha. Weather related export disruptions in Algeria and more expensive naphtha prices have also been bullish catalysts.
Ethanol Production Declines
U.S. ethanol production declined sharply during the week ending February 20 to a 15-week low 947 MB/D from 964 MB/D during the previous week. Inventories built by 510 thousand barrels to a 2½-year high 21.6 million barrels.
A Look at Political Risks in a Low Oil Price Environment
Supply disruptions continued to grow in 2014, but the growth in losses nearly halved relative to recent years, and the vast oversupply in today's global oil market is muting the impact of losses. While PIRA expects slightly lower disruptions in 2015, we believe important risks to supply are lurking. As in years past, violence and political turmoil do remain a threat, but this year risks are also emanating from the low oil price environment. In this note, we look at political risks in the $50-$60/Bbl oil price environment expected this year. PIRA believes the biggest risks to supply in 2015 come from presidential elections in Nigeria; economic deterioration in Venezuela; and fiscal constraints and political tensions between Baghdad and Kurdistan.
The information above is part of PIRA Energy Group's weekly Energy Market Recap - which alerts readers to PIRA's current analysis of energy markets around the world as well as the key economic and political factors driving those markets.
Click here for additional information on PIRA's global energy commodity market research services.
CONTACT:
PIRA Energy Group
3 Park Avenue, 26th Floor
New York, NY 10016
212-686-6808
sales(at)pira(dot)com