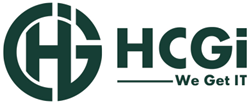 We've seen exponential growth in storage across all industries and the Summit will provide a great place to learn about data management solutions in classroom style breakout sessions. --Brian Stubblefield, Director of Sales, HCGI
Columbia, MD (PRWEB) March 03, 2015
HCGI, formerly Hartford Computer Group, Inc., a leading technology integrator that serves clients in education, government, healthcare and business, announced its Annual Solutions Summit will be held March 20, 2015 at the Hilton Baltimore BWI Airport hotel.
HCGI invites its clients, prospects and technology partners to join them for an afternoon of learning, including how to leverage big data in your organization. The Solutions Summit begins with a buffet lunch at 12:00 noon and will feature keynote speaker Joe Batisita, Director & Chief Creatologist for HP, a Fortune 50 Company. There Batista drives new business realities by leveraging HP's portfolio of assets and driving new growth, strategy and implementation agendas that create alignment of interest and deliver real business results.
HCGI's Director of Sales Brian Stubblefield said, "Our Solutions Summit will address current issues with big data, video security and ways to deploy enterprise Chromebook devices. We've seen exponential growth in storage across all industries and the Summit will provide a great place to learn about data management solutions in classroom style breakout sessions."
Industry leading technology companies will present the breakout sessions including HP, NetApp, Lenovo, Pearson, Getac and more. Michael Campanaro, wide receiver for the Baltimore Ravens, will highlight the event by hosting the awards presentation. Campanaro will be available to meet and greet attendees during the Summit.
Stubblefield added, "This is an excellent opportunity to become familiar with fresh, cost-saving technology solutions. We'll also provide some networking time and attendees can enjoy the telecast of March Madness. All attendees will be entered to win a Chromebook."
The event is free to attend with RSVP. Customers and prospects interested in attending can register at http://www.hcgi.com. For questions, please contact HCGI at 1-800-370-5849.
About HCGI
HCGI is an employee owned company specializing in personalized IT solutions for clients in education, government, healthcare and business. The company uses a hands on approach to help its clients achieve their project goals. The company has a strong track record of consistently delivering the right products and quality services at the best value. HCGI is based in Columbia, MD and serves clients throughout the US.
###