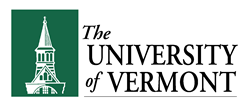 Burlington, VT (PRWEB) March 04, 2015
The University of Vermont is proud to introduce their Sustainable Entrepreneurship MBA (SEMBA) Program. The accredited program, first introduced in 2014, is garnering attention and now seeks qualified candidates to apply for the 2015 term.
The Sustainable Entrepreneurship MBA program replaces the former standard MBA program offered by UVM. The new course of study is focused on a more thorough, hands on learning experience that can be completed in less time.
The SEMBA program focuses on training business leaders to be concerned with more than just the bottom line, focusing instead on using sustainable resources and business models to leave the landscape in a better condition that which it was found. The focus on responsible business leadership will create a new breed of entrepreneur that is in high demand nationwide.
The program, a full time only model, is designed to be completed in 12 months by students with three to five years of professional experience.
The environmentally conscious program centers around a three pronged, "Triple Bottom Line"; Profit-People-Planet. Students of this program are trained to recognize that sustainable business models create both financial and social benefits.
With sustainable model utilizing companies like Ben & Jerry's, Keurig Green Mountain, and Seventh Generation nearby, Vermont has become known as a national leader in sustainable businesses. This positions UVM in an ideal geographic area to offer a program catered around responsible business learning.
UVM is currently accepting candidates nationwide for entrance into the SEMBA program. Qualified candidates may submit their application online at https://www.applyweb.com/uvmg/menu.html. Enrollment is ongoing.
About The University of Vermont
The University of Vermont was founded in 1791 and is among the oldest and most respected colleges in the United States. UVM is proud to offer close to 10,000 undergraduate and nearly 1,500 graduate students the experience of a small liberal arts experience with a large global impact. Located in Burlington, Vermont, voted America's #1 college town by Travel and Leisure magazine, UVM prides itself on outreach, diversity, and a comprehensive education experience.