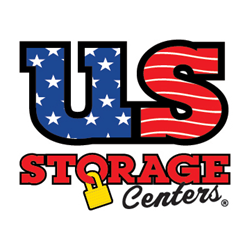 Irvine, CA (PRWEB) March 06, 2015
US Storage Centers announced it has been awarded the management contract for the Self Storage facility located at 2205 Barksdale Boulevard, Bossier City, Louisiana. This marks US Storage Centers' initial expansion into Louisiana.
The property, is located next to Interstate 20, boasts 10 storage buildings with 408 storage units totaling 58,320 square feet of rentable space.
"This is another new market for our company and we are very excited to see what it has to bring in terms of opportunity for us" says President and CEO, Charles Byerly. "Over the past five years, we have taken over management from small and medium sized operators alike and have had great success catapulting performance for each of these facilities and their ownership groups."
In addition to its highly visible location on Barksdale Boulevard (US Route 71) the self-storage facility is located 1 ½ miles from downtown Bossier City and Barksdale Air Force Base.
The property, with drive aisles up to 40 feet wide, is fully fenced with electronic gated access and 24-hour video recording.
US Storage Centers has been a leading operator in the storage industry for nearly 30 years. It has experienced double-digit growth in its third-party management division since 2009 and is now one of the largest operators in the country.
About US Storage Centers
Founded 1985, US Storage Centers is an owner / operator of self storage facilities in 13 states. The Company is a fully integrated operator that develops, acquires and manages its own portfolio—additionally, the company provides third-party management services. As of February 2015 it has over 6.5 million rentable square feet under management and employs over 200 people. US Storage Centers is a founding partner of the 501(c)3 Kure-It, a non-profit organization that raises money for underfunded cancer research, and Charity Storage, a 501(c)3 that uses vacant storage units to raise money for local charities. To date, Kure-It has raised over $2.5 Million and Charity Storage has raised nearly $200,000.