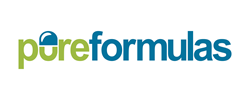 "We are honored and excited to have Daniel share our experiences and goals in an international forum this month," PureFormulas CEO José Prendes.
Miami, FL (PRWEB) March 03, 2015
Nutritional supplement e-tailer PureFormulas has been invited to be an international keynote presenter at the third ecommerce Conference and Expo, to be held at the Melbourne Convention and Exhibition Centre March 10-12.
PureFormulas CMO Daniel Moure will present on Wednesday, March 11, at 11 am (Melbourne time). His session, entitled "Tapping into People's Passions, Emotions and Interests," will discuss making each customer's experience unique via personalization, as well as how to transform customers into lifelong brand advocates, and the importance of continuously enhancing the user experience.
"We are honored and excited to have Daniel share our experiences and goals in an international forum this month," said PureFormulas CEO José Prendes. "From the start we have worked tirelessly to ensure a seamless and positive experience for our customers, and both our statistics and reviews show that our client base is responding positively."
The third event of its kind, ecommerce Conference & Expo sets to educate businesses about the different technologies, trends and insights businesses need to ensure their success in the digital economy. This 'digital festival' sets to bring together Southeast Australia's largest gathering of e-commerce suppliers ready to showcase their new products and services for those who want to find new solutions, research the market; access the latest global industry trends and meet other marketing professionals concerned with driving digital. It is the only event in Australia that unites different industries on the commonality of selling online. For more information on this event, please visit http://www.ecomexpomelbourne.com.au/en/
About PureFormulas
Headquartered in Miami, FL, PureFormulas.com is a leader in the online health supplement space, distributing GMP-certified quality products, including dietary supplements, organic food, beauty products, sports nutrition supplements, and pet products, with an average of 400,000 active customers and 80+ service professionals. PureFormulas.com features a secure and friendly online shopping experience providing free shipping on more than 40,000 products. PureFormulas' professionals work with a board of healthcare advisors, naturopaths and chiropractors to keep up-to-date with customers' needs and healthcare trends. PureFormulas' mission is to maintain daily motivation and passion for healthy living, with a focus on high-level customer service and quality products. For more information on PureFormulas, please go to: http://www.pureformulas.com.