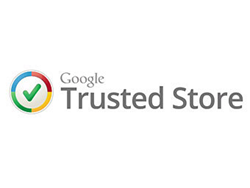 Inclusion in the Google Trusted Stores program reflects ShirtSpace's commitment to offering customers top service and convenience.
Vancouver, WA (PRWEB) March 04, 2015
ShirtSpace, which offers an extensive selection of shirts and other wholesale blank apparel for men, women, and children, was recently selected to join the Google Trusted Stores program. To help shoppers identify online merchants that offer a great shopping experience, the Google Trusted Store Badge is awarded to ecommerce sites that demonstrate a track record of on-time shipping and excellent customer service. When visiting the ShirtSpace website, shoppers can hover over the Google Trusted Store badge and see metrics on the store's shipping and customer service performance.
Inclusion in the Google Trusted Stores program reflects ShirtSpace's commitment to offering customers top service and convenience. To improve the shopping experience, ShirtSpace offers fast and affordable shipping for orders within the contiguous U.S., with most orders arriving in just two business days. ShirtSpace's customers can also take advantage of free returns during the 30 days after each purchase, free replacements of orders with defects or other problems, and dedicated customer service that is easily accessible by phone or email.
When a shopper makes a purchase at a Google Trusted Store, they have the option to select free purchase protection from Google. Then, in the unlikely event of an issue with their purchase, they can request Google's help, and Google will work with ShirtSpace and the customer to address the issue. As part of this, Google offers up to $1,000 lifetime purchase protection for eligible purchases.
Google Trusted Stores is entirely free, both for shoppers and for online stores. The program helps online stores like ShirtSpace attract new customers, increase sales and differentiate themselves by showing off their excellent service via the badge on their websites.
In addition to leading service and reliable fast shipping, ShirtSpace offers customers an unbeatable selection of apparel at affordable prices. ShirtSpace also helps customers keep costs low with flat shipping rates for all orders and free shipping on orders over $150.
About ShirtSpace
ShirtSpace is an online retailer of blank wholesale apparel, including t-shirts, polo shirts, and sweatshirts; customers can choose from over 50 leading brands, including Gildan, Jerzees, and Fruit of the Loom. ShirtSpace offers competitively priced apparel for adults and children in various colors and styles, with no minimum order size required; ShirtSpace even allows customers to mix and match options without losing out on affordable pricing. To learn more about ShirtSpace, please visit http://www.shirtspace.com.