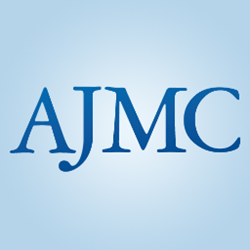 Suzanne F. Delbanco, PhD, MPH, leads a non-profit group that seeks to engage the largest purchasers on healthcare and health plans in payment reform.
PLAINSBORO, N.J. (PRWEB) March 03, 2015
The ACO and Emerging Healthcare Delivery Coalition, an initiative of The American Journal of Managed Care, will welcome Suzanne F. Delbanco, PhD, MPH, executive director of Catalyst for Payment Reform, as its keynote speaker for the spring meeting of the Coalition. The meeting will be April 30-May 1, 2015, at the Hotel del Coronado in San Diego, California.
Dr. Delbanco leads a non-profit organization that seeks to engage the largest purchasers of healthcare and health plans to reform the way healthcare is paid for in the United States. She also serves on the Coordinating Committee of the Measures Application Partnership for the US Department of Health and Human Services (HHS), and the Health Care Incentives Improvement Institute Board.
The founding CEO of The Leapfrog Group, Dr. Delbanco also participates in the Healthcare Executives Leadership Network and is the author or co-author of peer-reviewed articles in the New England Journal of Medicine, the American Journal of Medical Quality, and many other publications. Recently, she wrote about formation of accountable care organizations for The American Journal of Accountable Care, AJMC's new publication on healthcare reform and emerging delivery models.
Dr. Delbanco holds a PhD from the Goldman School of Public Policy and an MPH from the School of Public Health at the University of California, Berkeley.
Since its inception more than a year ago, the ACO Coalition has held live meetings in Baltimore, Md., and Miami, Fla., and hosted a series of WebEx sessions featuring experts from academia, clinical care and hospital administration. The Coalition has grown to 170 members. Live meetings include case studies, interactive workshops, and networking opportunities. Sessions have covered diverse topics from payment models, to technology, to deploying care coordinators to improve diabetes care. Those interested in learning more about San Diego meeting and the ACO Coalition are encouraged to contact Nicole Beagin, associate editorial director of The American Journal of Managed Care, at nbeagin@ajmc.com or (609) 716-7777 x 131.
About the ACO Coalition
As ACOs and other emerging delivery and payment models evolve and move away from traditional fee-for-service system models toward cost-effective and value-based care, the need to understand how these models will evolve is critical to building long-term strategic solutions. The mission of the ACO Coalition is to bring together a diverse group of key stakeholders, including ACO providers and leaders, payers, IDNs, retail and specialty pharmacy, academia, national quality organizations, patient advocacy and pharmaceutical manufacturers to work collaboratively to build value and improve the quality and overall outcomes of patient care. Coalition members share ideas and best practices through live meetings, Web-based interactive sessions and conference calls. Distinguishing features are the Coalition's access to leading experts and its small workshops that allow creative problem-solving. To learn more, click here.
About the Journals
The American Journal of Managed Care celebrates its 20th year in 2015 as the leading peer-reviewed journal dedicated to issues in managed care. Other titles in the franchise include The American Journal of Pharmacy Benefits, which provides pharmacy and formulary decision-makers with information to improve the efficiency and health outcomes in managing pharmaceutical care, and The American Journal of Accountable Care, which publishes research and commentary on innovative healthcare delivery models facilitated by the 2010 Affordable Care Act. AJMC's Evidence-Based series brings together stakeholder views from payers, providers, policymakers and pharmaceutical leaders in oncology and diabetes management. To order reprints of articles appearing in AJMC publications, please call (609) 716-7777, x 131.
CONTACT: Nicole Beagin (609) 716-7777 x 131
nbeagin(AT)ajmc.com
http://www.ajmc.com