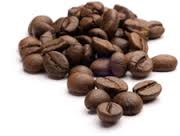 Increase your health benefits towards Multiple Sclerosis in every cup with Tylers Coffee
(PRWEB) March 03, 2015
Coffee connoisseurs who drink up to several cup's a day could have a decreased risk of developing multiple sclerosis according to a new study published in Medscape Medical News on February 26, 2015, based on new data from two large population-based studies, one from Sweden and one from the United States.
It is estimated that more than 2.3 million people worldwide have multiple sclerosis (MS), a chronic disease of the central nervous system - the brain, spinal cord and optic nerves.
To reach their findings, study author Dr. Ellen Mowry, of Johns Hopkins University School of Medicine in Baltimore, MD, and colleagues analyzed data from two separate population-based case-control studies that looked at the link between coffee consumption and MS.
Researchers tracked how much coffee the subjects drank in the one, five and 10 years before symptoms began for those affected by MS. After accounting for other factors such as age, smoking, body mass, etc, the Swedish study found "compared to people who drank at least six cups of coffee a day during the year before symptoms appeared, those who did not drink coffee had about a 1½ times increased risk of developing MS".
"This is a very interesting, well-done study," said Nicholas LaRocca, vice-president of health care delivery and policy research for the National Multiple Sclerosis Society.
"But no one should start drinking coffee because of one study," he added.
LaRocca said it will be crucial to understand why heavy coffee consumption is linked to lower MS risk. "What's the mechanism?" he said. "If we can identify it, that could open up new targets for therapies to slow the progression of MS."
In the bigger picture, LaRocca said, more studies are looking into the lifestyle factors that might affect MS risk or severity -- from smoking to sunlight exposure to diet and exercise.
"We have a number of disease-modifying drugs to treat MS," LaRocca said. "But people are also looking for ways that they can live better with MS. So understanding how lifestyle affects the course of the disease is very important."
The US study found "people who didn't drink coffee were also about 1½ times more likely to develop the disease than those who drank four or more cups of coffee per day in the year before symptoms started to develop".
More research is needed to determine if caffeine has any impact on relapse or long-term disability due to MS.
Every day technology gives us more reasons to love our favorite caffeinated beverage. As an acid free coffee Tylers Coffee will elevate all the natural elements relating to coffee's health potential properties. Increase your health benefits towards Multiple Sclerosis in every cup with Tylers Coffee.