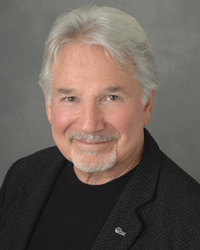 Some tour companies who registered to attend Symposium needed more than 100 Tour Directors.
San Francisco, California (PRWEB) March 03, 2015
Hiring was exceptionally brisk at the recent International Tour Management Institute (ITMI) Symposium in Newport, RI. During the job marketplace, domestic and international tour companies interviewed and hired hundreds of Tour Directors and Guides who will lead tour groups throughout North America and the World.
"Some tour companies who registered to attend Symposium needed more than 100 Tour Directors," said ITMI President and CEO Ted Bravos. "In the 28 years that we have conducted the symposium, we have never experienced such a high demand for hiring professional Tour Directors and Guides."
Tour Directing is a little-known career opportunity. The many advantages of working as a Tour Director include: getting paid to travel; flexibility to work as much or as little as one wishes; and there is no age or gender discrimination. Cynthia Heffner, for example will soon celebrate her 80th birthday. She began tour directing after her seven children were grown. She is still an active Tour Director and has no intention of stopping.
Tour Directing is an excellent career opportunity for recent college graduates; displaced workers who have not found satisfying jobs; retired boomers or empty nesters who want to see the world; or teachers who seek exciting summer jobs. Sean Manley, a recent college graduate states: "Travel is one of the most amazing experiences you can have and one of the best ways you can receive an education. Personally for me, I am getting paid to live my dream."
"Inbound Chinese tourism is also creating a tremendous demand for Mandarin-speaking Tour Directors," Ted Bravos noted. "Job placement is almost immediate, because the demand is much greater than the supply."
ITMI's comprehensive hands-on training prepares graduates for immediate employment. During class, students prepare a one-page Tour Director / Guide resume, cover letter and practice interview techniques. Individual strategy sessions held after course completion, help students identify their immediate and long term objectives and the tour companies for whom they are best suited. ITMI provides free job leads for life. Many graduates secure jobs within weeks after graduation.
About ITMI:
Since 1976, ITMI has been America's premier training and certification program for Tour Directors and Guides. For more information about ITMI contact Annemarie Osborne (949) 237-2906 or by email Annemarie(dot)Osborne(at)gmail(dot)com or visit http://www.itmisf.com.
# # #